A designer inspired by two cities, New York and London.
LONDON, United Kingdom – Katie Ann McGuigan is only 24 years old and already one of the most intriguing emerging designers from London. Hailing from Ireland, McGuigan has been in the fashion industry for over seven years, winning various fashion design awards throughout her career. Having worked for McQueen in London and Marc Jacobs in New York – she combines the style of both cities in her eponymous label that is equal parts cool and eclectic. A recent meeting with McGuigan allowed us to get an inside look into her design inspiration and plans for the future.
Autumn/Winter '19 marked her first official season on the London Fashion Week schedule; during her presentation, her models projected the inclusiveness of an all-girl biker gang. McGuigan explained to us how her latest collection began by researching Japanese "speed tribe biker" culture. Not afraid to experiment – she masterfully mixed up checked patterns, jacquard, tulle, cashmere and leather in one outfit to create playful looks. Overall, her latest presentation during LFW received a positive response.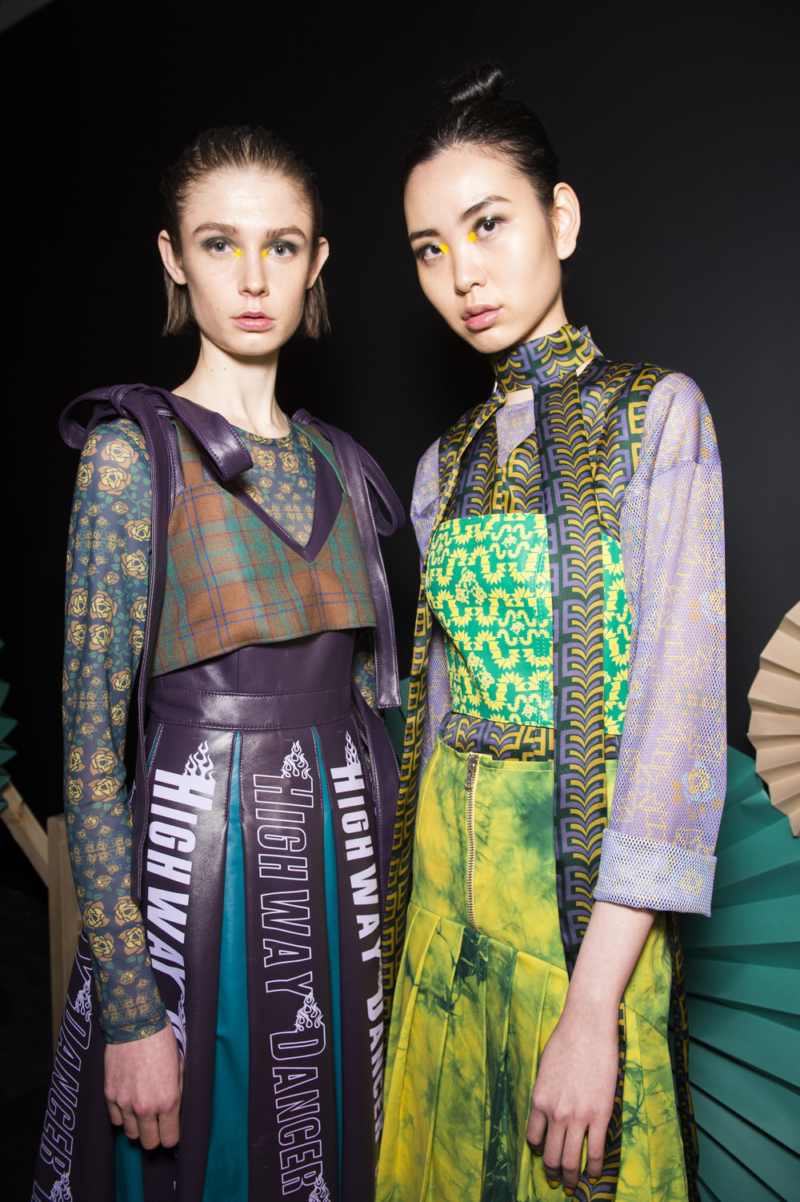 McGuigan's designs are inspired by distorting art, architecture and graphic designs to create collages within each look. Her style draws upon a kaleidoscopic range of different colours, textures and fabrics delicately arranged to create harmony and balance. Contrasting heavily printed fabrics and layered silhouettes have quickly become her trademark.
In terms of production, all the fabrics in the collection are designed in-house and made exclusively for the brand. The embroidery and tie-dye are also done by hand in her London studio. McGuigan intends to keep all production in the UK to ensure quality control.

McGuigan is clearly a tremendous womenswear talent and we will be following the brand closely. We cannot wait to see what she dreams up of next season.
---
Our team of retail experts are constantly scouting for emerging talent around the world. Find out more about our sourcing services here.