PARIS, France – Yoox Net-a-Porter has unveiled an AI-powered styling tool within the Yoox mobile app called YooxMirror. Developed by the Yoox research and development team, YooxMirror allows users to visualise clothing, shoes and accessories on a 3-D avatar and share their looks instantly on social media. According to Yoox Net-a-Porter, YooxMirror will feature 250 products per week and 9 unique fashion themes.
As soon as the new feature was announced, we headed to the App Store to download the app to test it out ourselves. First up, the themes showcase the retailer's selection of this season's top trends. Within each universe, you can scroll through a carousel of products to pull together an outfit, and of course shop or share your final look.
In terms of user experience, it's clear that the YooxMirror interface is heavily inspired by Instagram Stories. For example, the themes appear the top of the screen in the form of stories. Once you click on a story – 'Rethink Pink', 'Sporty Spice' or 'Sartorial Botox' – a short description of the look appears and you're invited to swipe up to enter the YooxMirror styling suite. While the desire to reduce the learning curve for the user is understandable, the fact that the development team lifted Instagram's design makes the entire experience feel much less innovative.
The technology
Behind the styling tool lies complex technology including algorithms that detect visual elements (colour, pattern and shape) within a product image. The app also employs deep learning to extract product attributes and select alternatives. Like StitchFix, the app builds on the work of the Yoox merchandising team, integrating human knowledge and expertise with AI to present tailored suggestions to the user.
"The introduction of YooxMirror represents an important move for us, offering our customers something personalized and memorable which is also a brand-new way to explore the very best of Yoox," says Paolo Mascio, President of Yoox.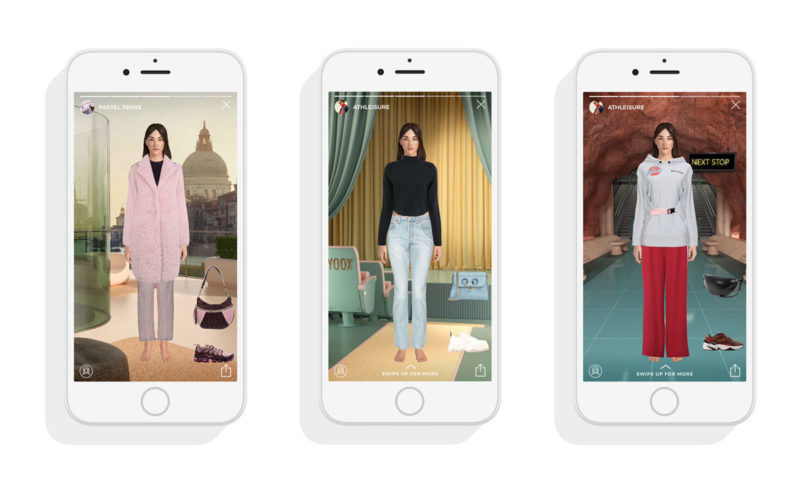 Gamifying the shopping experience
There is a definite 'game' component to YooxMirror. In some ways, it integrates the playful elements that we see in beauty or interior design apps that let users test out a new makeup look or work out the layout of furniture in their living room. Here, you can select a character and try different combinations of clothing and accessories against unique backdrops.
Given that the objective of the tool is to provide a personalised experience for the user, it was, however, disappointing that there were only four models to choose from – two Caucasian, one African American and one Asian. On top of that, the models are all the same shape, height and size, which makes it difficult to see the added value that YooxMirror brings to the simulated shopping experience.
The future of garment simulation
What's clear from playing around with YooxMirror is the quality of its 3-D rendering – it's definitely one of the better examples that we've seen in the virtual reality app space. The placement of products of the model is accurate, but there are certain limitations. For example, it's not possible to see how a top looks tucked into a pair of pants or a skirt. The Yoox team have also managed to mimic the realisticness of the products, maintaining say, the reflective quality of a metallic dress or the shadows of a pleated skirt.
This year, we've seen the creation of the first computer-generated supermodels, aided by CLO's 3-D fashion software program. Designers can also use CLO's software to turn 2-D patterns into high-quality 3-D visuals almost instantaneously. Their simulation engine can even emulate drape-sensitive fabrics such as lightweight wovens and jerseys. This kind of technology will help designers to cut down on the time and cost of the design process.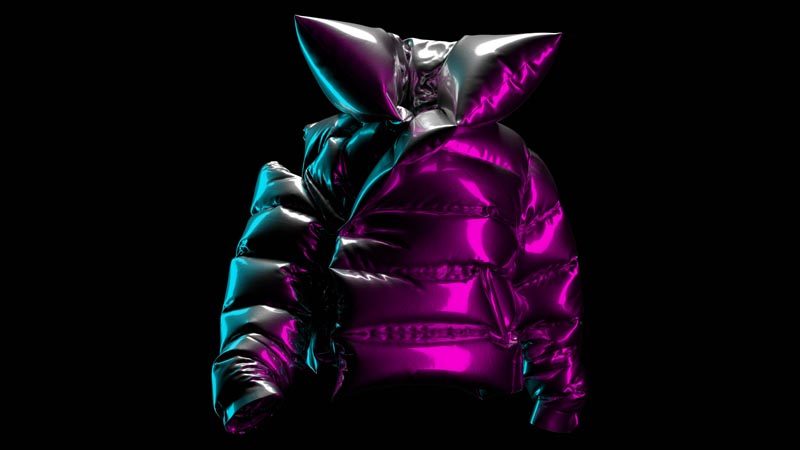 Using the same technology, Chinese retailer I.T. paired up with The Fabricant to launch an entirely digitally rendered collection for its 30th anniversary. What made it remarkable is the fact that the campaign involved no product photography. The garments, designed by well-known brands including Marques Almeida, Helmut Lang and Alexander McQueen were only available in digital form for pre-purchase viewing at I.T's pop-up stores.
With these collective advancements in virtual technology and 3-D visualisation, we'll begin to see more retailers and brands exploring this space. It's certainly an exciting time to see how these applications will move the needle in the fashion industry – whether it's simply bringing a bit of novelty to the online shopping experience or tackling production lead times and photography costs.
Lambert + Associates is a leading retail consultancy that helps brands and retailers to flourish in today's global marketplace. With over 40 years of experience, we work with our clients to address the challenges that they are facing today, to build solutions for the future. Do you need help creating a coherent web strategy? Find out more about our digital consultancy and photoshoot services here.