Good vibes, photogenic locations and Instagrammable plates, fashion designers are serving up customers memorable dining experiences.
PARIS, France – With the decline in brick-and-mortar sales, retailers and brands have long been seeking ways to entice customers into spending their time and money in-store rather than online. For some retailers, this means exploring novel retail formats or transforming areas previously reserved for shopping into entertainment spaces.
As Vogue Business points out, in Japan experience-led stores are not the exception but the norm. There, department stores offer everything from a cat café to multi-storey food markets or depachika. In the UK, department store Selfridges leads the way with experiential installations like an indoor skate bowl or a three-screen cinema.
When it comes to food and retail, the two have always co-existed. If we think about the suburban shopping mall, the food court is a practical pitstop for weary shoppers to recharge. On the luxury end of the spectrum, the food halls at legendary department stores such as Le Bon Marché and Harrods are as much of a must-see as their shopping wings.
For retailers, investing in cafes and restaurants is a response to a shifting consumer trend. The millennial demographic is not only dining out more frequently than previous generations, but they're also craving originality. According to a recent report by FTI consulting, 53% of millennial customers in the UK consider new experiences as an important factor when choosing a place to eat.
In Paris, concept store Merci is perhaps as known for its curated selection of clothing, accessories and homewares as for its adjoining cafe. The store is a part of the neighbourhood fabric, where locals and tourists alike can come and browse goods or simply meet up over a coffee.
On the brand side, designers are testing out this formula as a way to engage with their customers and the wider public. During Paris Fashion Week in September, not one, but three brands inaugurated restaurants in the French capital.
Chez Jeanne
Jeanne Damas, the founder of womenswear brand Rouje, opened the brand's first brick-and-mortar in the 2nd arrondissement. Located next door is 'Chez Jeanne', a brasserie serving revisited traditional French classics such as the 'croque jeanne' and the Tiella sétoise, a pie with seafood filling typical from Séte, a port city in the south-east of France.
Damas explained to WWD that she wanted Chez Jeanne to be something beyond the typical 'restaurant of a boutique'. As the daughter of a brasserie-owner, she was looking to recreate the spirit of her parent's bistro, a place where guests stayed for hours, chatting and playing cards whilst enjoying their meals. In the same way that Rouje markets the French girl style popularised by Damas, Chez Jeanne is another extension of the influencer's lifestyle brand.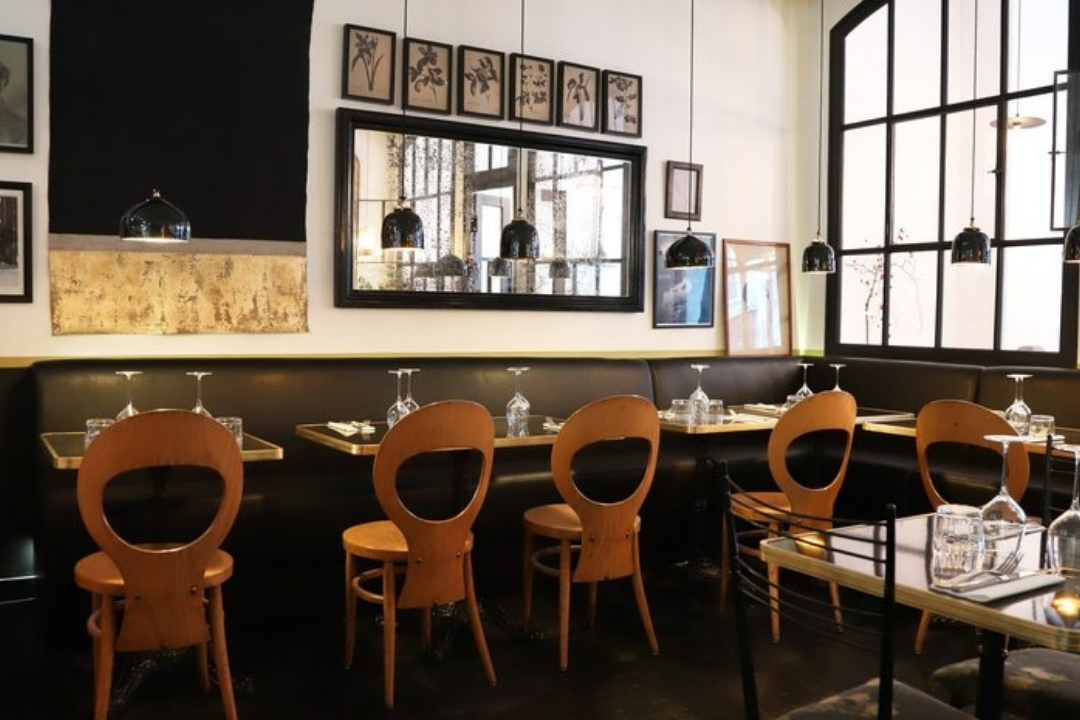 Café Citron and Oursin
In the space of six months, French designer Simon Jacquemus opened not one, but two eateries – Café Citron and Oursin – within the luxury department store Galeries Lafayette Champs Elysées. Heavily influenced by his Marseille roots, both the cafe and restaurant's menu and aesthetic reflect the brand's Mediterranean spirit. In much the same way as he approaches his runway sets, Jacquemus took his inspiration for Oursin's interior design from the sun-drenched simplicity of coastal homes: white-washed walls, rattan furniture and hand-thrown ceramics.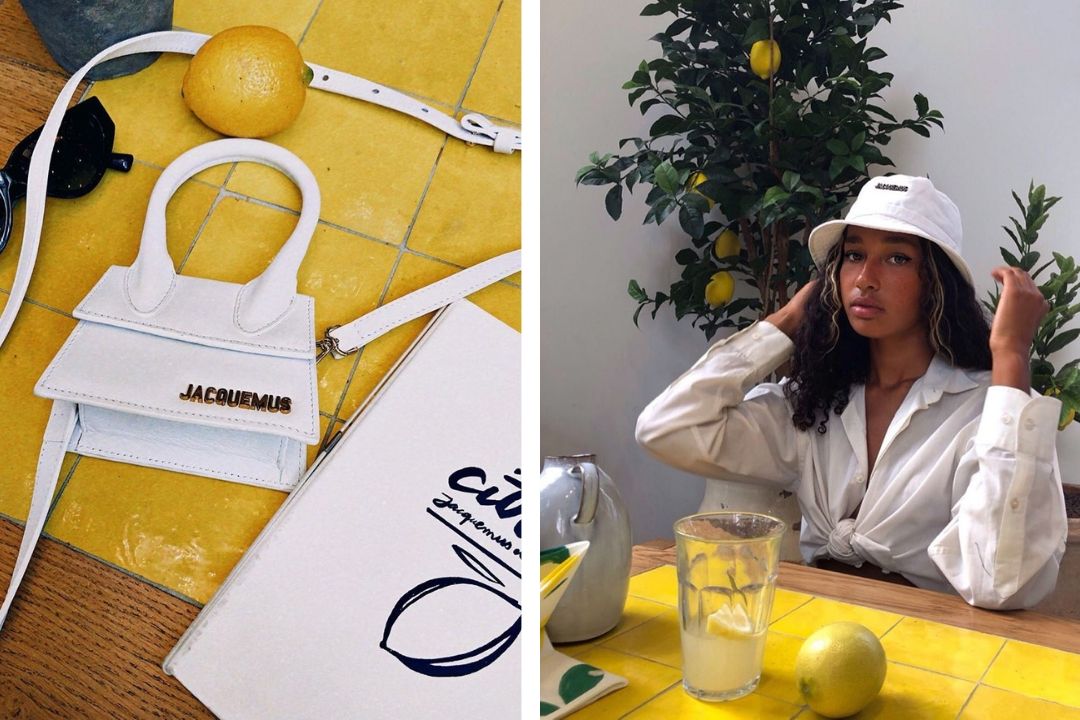 A quick look on Instagram of photos tagged at Café Citron's shows Gen Y and Gen Z customers posing with the brand's entry-level products like the bucket cap or mini Chiquito bag. The superstar dish? An extremely photogenic lemon-shaped dessert created for Citron by pâtissier Cédric Grolet. At 7 euros, it's certainly an affordable way for customers to have a taste of the Jacquemus universe.
Café Kitsuné
Self-described as a 'multi-faceted Paris-meets-Tokyo' brand, Maison Kitsuné began their foray into the branded dining experience almost six years ago. Starting off with a small cafe in the Palais Royal, Paris, the label now counts five restaurants and cafes around the world including Paris, Tokyo and Seoul. Their latest opening is in the 1st arrondissement, near the Louvre museum.
With its recognisable logo and packaging, Cafe Kitsuné has cleverly lent itself to the Instagram generation. Their takeaway coffee cups are often snapped by tourists, eager to signal to social media followers their travel credibility. Capitalising on the brand's cultural cachet, Maison Kitsuné launched a Cafe Kitsuné collection including tableware, hoodies, tote bags, stationery and of course, the ubiquitous takeaway coffee cup. Customers can purchase the goods in the brand's cafes, restaurant, online store and physical boutiques – which goes to show, customers are eager to have a slice of a brand, as long as it speaks to their identity.