After the big rush of CBD-infused (cannabidiol) products in skin, body and hair care, one Italian beauty brand is heralding the use of another addictive (albeit, less controversial) ingredient: caffeine.
MILAN, Italy – If you ask any Italian the question, "what's the first thing you do in the morning?", the most common answer is "have a coffee". Staying true to the Italian spirit, Espressoh is infusing its make-up line with caffeine extract, ensuring that not only your lipstick colour pops, but also your mood.
Coming up with a fresh idea in the beauty industry can be tricky, especially when it seems that everything has been invented (and reinvented) and the market is dominated by big players with the resources to invest in research and innovation. Espressoh is not showing any signs of intimidation and is trying to break the mold with a small but refreshing line.
Currently, the product range features mascara and lipsticks that are proudly crafted in Italy. The Intenso Mascara is directly formulated with caffeine, whereas the ultra-creamy Aroma lipstick contains coffee arabica seed oil to help increase hydration and keep the lips nourished. Targeted towards a customer who prefers a simple and minimalistic approach to beauty and self-care, Espressoh wants to land on the shelves of beauty aficionados – both women and men – who can only spare a few minutes in the morning but still want to feel confident without applying five layers of contouring.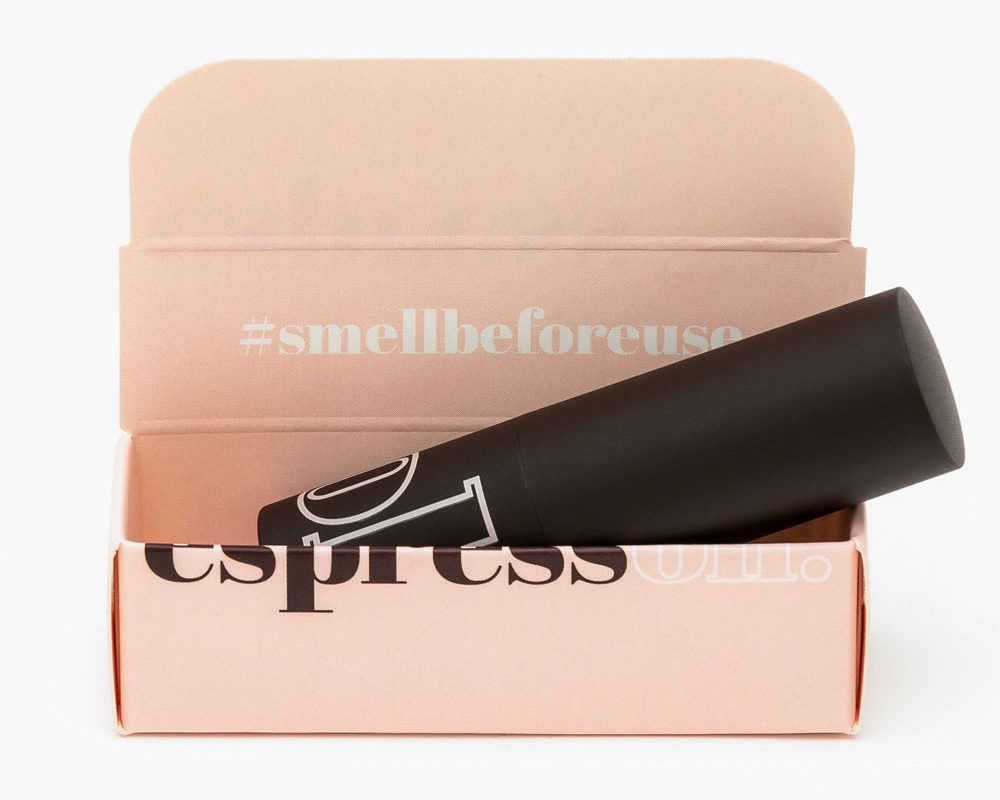 Apart from the incredibly captivating smell of fresh coffee when you open the products, the minimal black packaging with touches of faded pink will give anyone shelf envy. The Intenso Mascara is currently available in classic black whilst the Aroma lipstick not only comes in a range of seven convincing shades, but also eye-catching names such as "In Bed" (the perfect nude for everyday) and "Mok'Amour" (a dark and sensual berry hue).
The brand's current motto is "All things are possible with coffee and mascara", but we sure hope for some more caffeinated additions to the product line in the future. In the meantime, you will find us at the coffee bar for that extra shot of caffeine!
---
Do you want to know about the newest beauty and wellness products hitting the shelves? Read more about our sourcing services here.