From airports and train stations to full-scale shopping mall concepts, retailers are transforming functional spaces into creative shopping destinations.
LONDON, United Kingdom – Retail experiences are here to stay as luxury travel shopping proves to be a fast-growing segment showing tremendous potential for further growth. In fact, retailers are doing all they can to capture the attention of millennial customers. The good news for retailers is that millennials love to travel. According to NPD Group, the average traveller has 56 minutes of free time before their flights, which leaves plenty of time to fit in some shopping.
Of course, the concept of duty-free shopping is not new. It remains a fast and convenient way to grab gifts and souvenirs for loved ones at the last minute. But does the thought of shopping at the airport 'spark joy'? Airport shopping is focused on convenience and necessity rather than customer experience. Moving forward, there are several ways that travel retailers are dominating this market. Through retail transformation and product exclusivity, these retailers are turning drab and uniform store experiences into something that puts customer experience firmly back into the equation.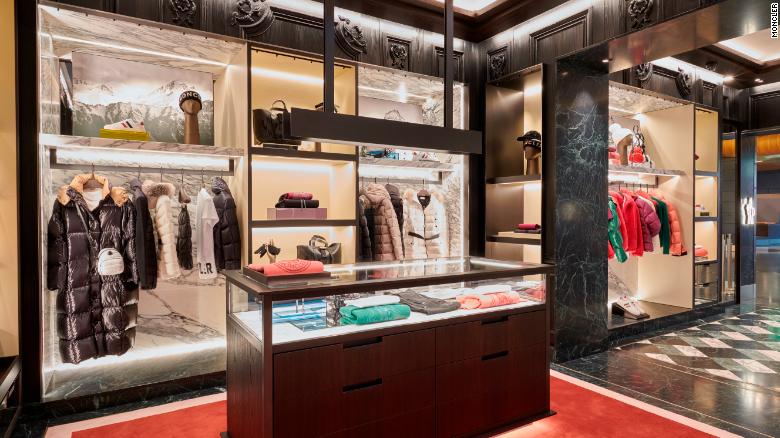 Struggling Retailers Thrive in New Environment
One retailer who was struggling with its brick and mortar strategy was UK retailer, WH Smiths. WH Smiths is a household brand in the UK stocking stationery, school and office essentials. It is recognized across all UK cities and is synonymous with a back-to-school run in August. Over the years, the retailer has been struggling with a tarnished reputation and increasingly competitive market. It has found success by pivoting its strategy to focus on opening shops in travel destinations like airports and train stations.
Focusing its retail strategy on travel essentials was critical to WH Smith's revival. Banking on its brand recognition, travellers from the UK and expats abroad began flocking to its stores for travel essentials from crossword puzzles, bestselling fiction and confectionery.
An Opportunity for Beauty
Travel shopping has always been a profitable segment for beauty. We have seen how traditional retailers and luxury department stores have evolved by offering beauty experiences and sourcing unique wellness products. Harrods has already begun its transformation on its beauty hall, creating a wellness clinic and shining a light on new, indie skincare brands as well as luxury "super brands".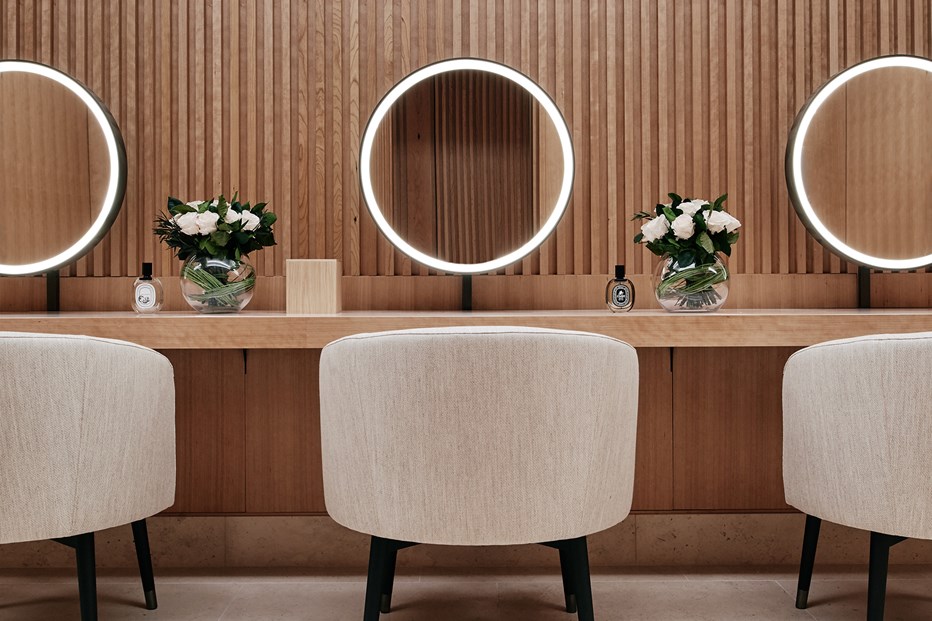 The travel-related space will follow in the same route, especially as there is a rise in sales for fragrances, particularly in the Asia Pacific region. Luxury brands like Jo Malone choose to offer a full range of fragrances and perfumes to satiate customer demand. Beauty brands such as Nars often launch exclusive ranges that can only be found in airports.
Revitalising the Retail Experience
Delhi Duty Free is one of the most recent airports that has shifted its attention to retail renovation. Integrating technology into the store front, the shop floor is highly digitalised, surrounded by seven video walls and 91 digital screens. Delhi Duty Free has also concentrated efforts to offer a concise and edited product edit. The group has chosen to partner with premium beauty boutiques, offering a wide range of luxury stores and a focus on securing product exclusives.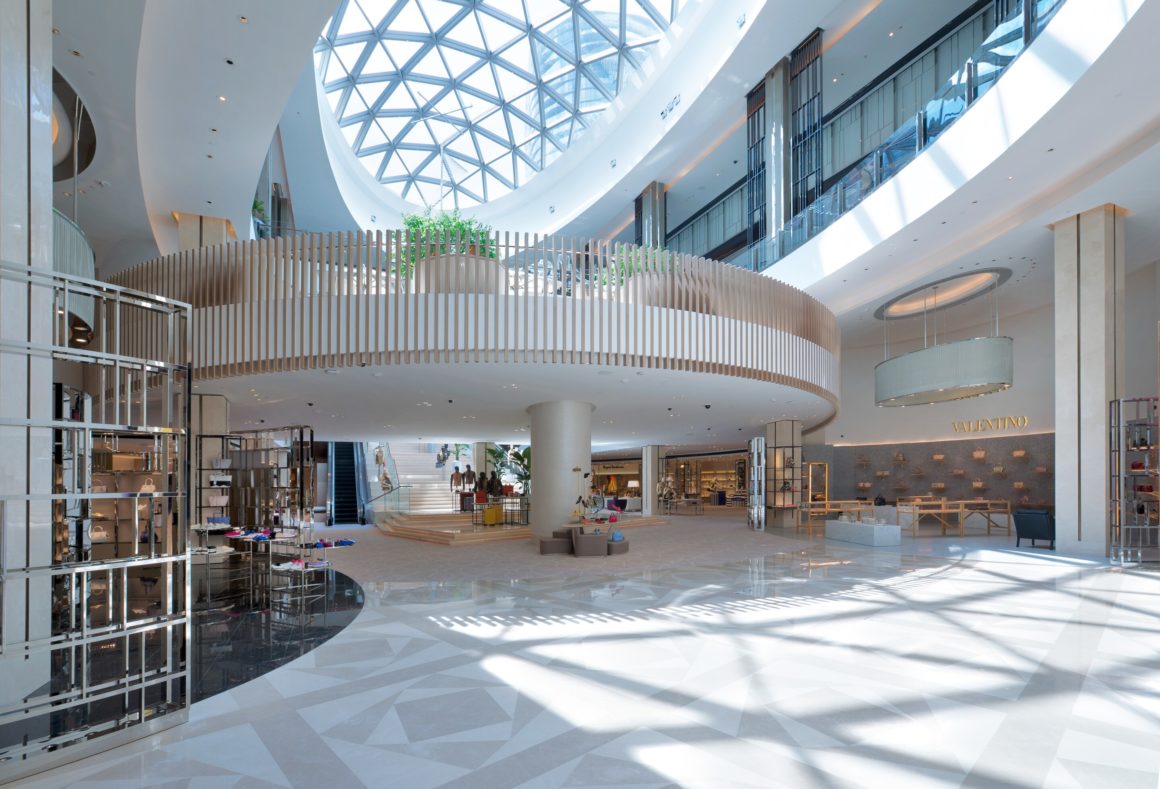 Moreover, Duty Free Stores (DFS) in Macau launched its own shopping complex called, T Galleria Macau City of Dreams. A new concept for the group that offers the best of both worlds; an edited curation in the style of a department store and the scale of a luxury shopping mall. The space includes the largest shoe salon in Hong Kong and Macau, a 23,000 square foot beauty hall making it one of the largest beauty halls in Southern China. A carefully curated multi-brand lifestyle edit provides a wide range of brands across beauty, lifestyle, ready-to-wear and gifts. This luxurious shopping space is boosted by an air of exclusivity, as certain luxury brands like Aquazurra can only be found in the City of Dreams complex.
Full Disclosure: We partnered with Duty Free Stores on this project. You can find more information about our work with the DFS group here.
Functionality Does Not Have to Be Boring
The key to the success of these travel retailers is the ability to turn something functional into something creative, but also personal to the customer demographic. Airport travel shopping is not the only one doing innovative things in this space as customers are expecting superior experiences through every segment of retail.
Train stations are becoming increasingly experimental. In London, for instance, there are clear links to literary references. Paddington station is connected to the lovable and affable toy character, Paddington Bear. Whereas King's Cross St Pancras is the bridge between the muggle world and the wizarding world of Harry Potter and the Hogwarts Express. Train stations are beginning to toy with its cultural links by providing engaging customer experiences that transform something mundane as commuting into an activity that can be both enriching and enjoyable.
"Whilst fewer people are visiting the nation's high streets, 900 million people pass through Network Rail stations every year and this number is increasing as we continue to invest in our stations and passenger experience."

Head of Retail of Network Rail, Daniel Charles
With the gentrification of key areas of King's Cross and the opening of Google offices in this area, Charles believes success in retail can be found in product curation. King's Cross St Pancras will focus on partnering with stores that will cater to this tech-savvy millennial customer.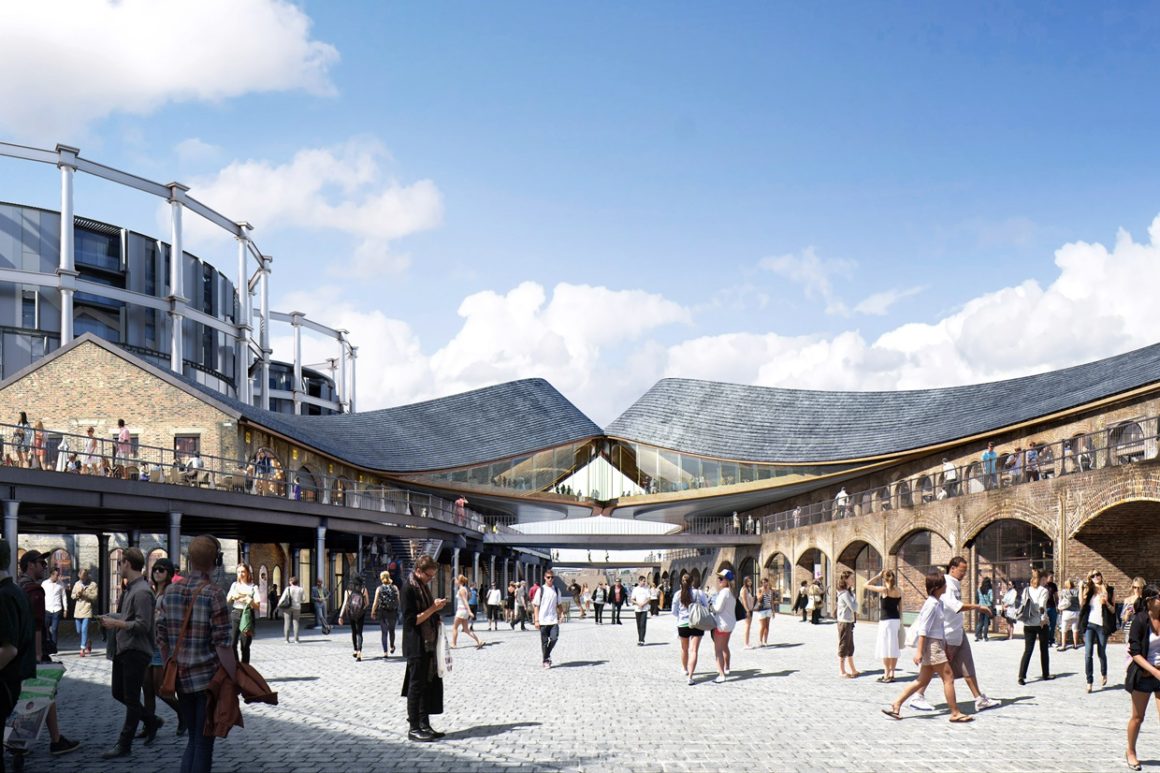 In truth, although the retail market can be challenging, it seems that success can still be had by offering excellent customer service and unique products that can't be found elsewhere. In other words, a great product strategy is still just as vital in today's retail market.
---
Lambert + Associates is a European consultancy company with offices located in Paris, London, Milan and Florence. Looking for retail insight, or help with curating new retail spaces? Find out more about our sourcing service here.