LONDON, United Kingdom – At the tender age of 19, Pedro Lourenço was branded a design genius; considered by some to be of the same calibre as legendary French designer Nicolas Ghesquière. However, merely two years ago, he vanished from the fashion scene after finding the women's ready-to-wear scene too limiting; shuttering his eponymous line that was known for its clean, sculptural lines.
The constant cycle of fast fashion led Lourenço, now 28 years old, to seek other alternatives. Terms like sustainability and inclusivity were becoming a part of the fashion lexicon for the first time. And so, in 2018, Zilver was born: a fashion-forward brand united by a strong ethos – unisex and sustainable.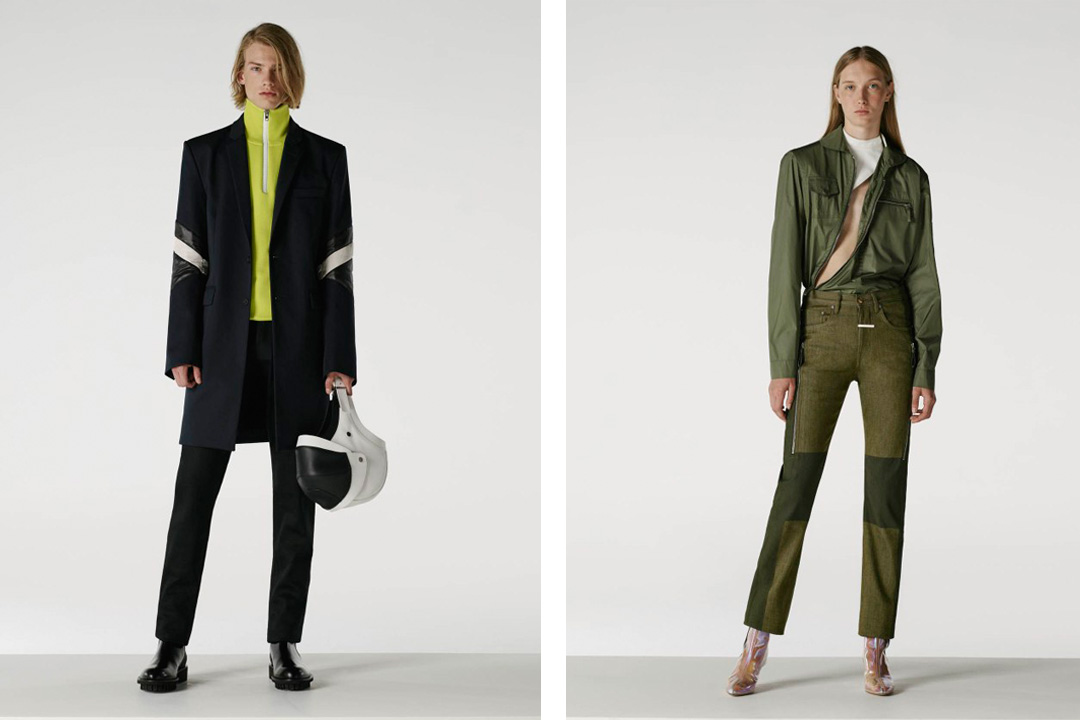 On sustainability & transparency
When Zilver's CEO Daniel Rosner came to meet us in our London office to go through the collection in greater detail, it was clear that he is fixated on solving fashion's damaging environmental reputation. Credit goes to Rosner for remaining entirely transparent with the difficulties of becoming sustainable. Rosner admits that whilst the brand strives for 100% sustainability, the brand ranks its current efforts at 80%, with still some way to go.
For example, Zilver hired a Head of Sustainability who consults with the design team from the first stages of product fabrication down to the last thread. The brand has also worked extensively with Eco Age, the sustainability consultancy headed up by Livia Firth. Using organic cotton and recycled nylon, fabrics are reworked into elegant silhouettes with a slight nod to motorcycling culture. Asymmetrical lines and cut out detailing demonstrate Lourenço's skill. One of the most impressive pieces was an exquisite featherweight khaki bomber made from plastic bottles collected from the ocean.
On inclusivity
Ethics is the word that best defines our era and Zilver chooses to align itself with LGBT rights and environmental causes over It girls. Transgender models are genuine friends and fans of the brand and frequently used in advertising campaigns. Zilver refuses to pay for any type of influencer marketing, preferring to work with 'silent heroes'. The brand defines their 'silent heroes' as the ones that champion environmental causes like David de Rothschild a British ecologist and environmentalist.
What's next at Zilver?
Zilver has a unique point of view, seemingly ticking off every box on a millennial consumer's wishlist. The brand had a soft launch in September 2018 to critical acclaim with its unisex collection at London Fashion Week. To us, the brand brings novelty in an era when customers have become more demanding.
As of date, the brand has a very limited online presence. The Zilver team have been busy working with developers to create a custom design uniquely optimised for mobile and the launch of a new website is scheduled this year. As the year unfolds, we continue to watch with anticipation to see what the brand does next.
---
Lambert + Associates is a leading retail consultancy that helps brands and retailers to flourish in today's global marketplace. With over 40 years of experience, we work with our clients to address the challenges that they are facing today, to build solutions for the future. Does your buying team need extra support? Find out about our buying and appointment scheduling service here.