If there has been a shining star during the COVID-19 pandemic, the virtual conferencing platform, Zoom, has managed to tag along to nearly every online meeting hosted in the past six months. Don't believe the hype just yet? Zoom daily downloads rose from only 56,000 in January to over 2 million by March of this year, and during that time its market valuation more than doubled to $40.5 billion. 

Regardless of how long health advisors indicate the ongoing pandemic will last, working from home and conducting meetings over Zoom has become the new normal. Therefore, as customers grow accustomed to seeing their colleagues through a rectangular Zoom window, they are searching for a new and unique set of products to make a good, albeit virtual, impression, even from home.

Through a LinkedIn poll, it was proven that at least 42% of people owned a signature "Zoom shirt." Yes, a Zoom shirt… This is a quick top that they are able to throw on in just a few minutes to be presentable for their next online meeting. Fast fashion brand Boohoo can also attest to the growing need for "smart tops" that allow workers to look put together during video conferencing. They reported back in April that they have seen a surge in the number of consumers looking specifically for workwear tops. Vibrant blouses and button-ups allow workers to show their signature style, usually reserved for the office, over Zoom, and with blouses typically being the only item on screen during Zoom calls, it is the largest workwear necessity during these work from home times.

Boohoo additionally reported that a common basket pairing with workwear tops has actually been sweatpants and joggers, rather than the matching formal workwear pants. Without the opportunity to show off their latest pair of trousers through a tiny camera, customers are most concerned with being comfortable.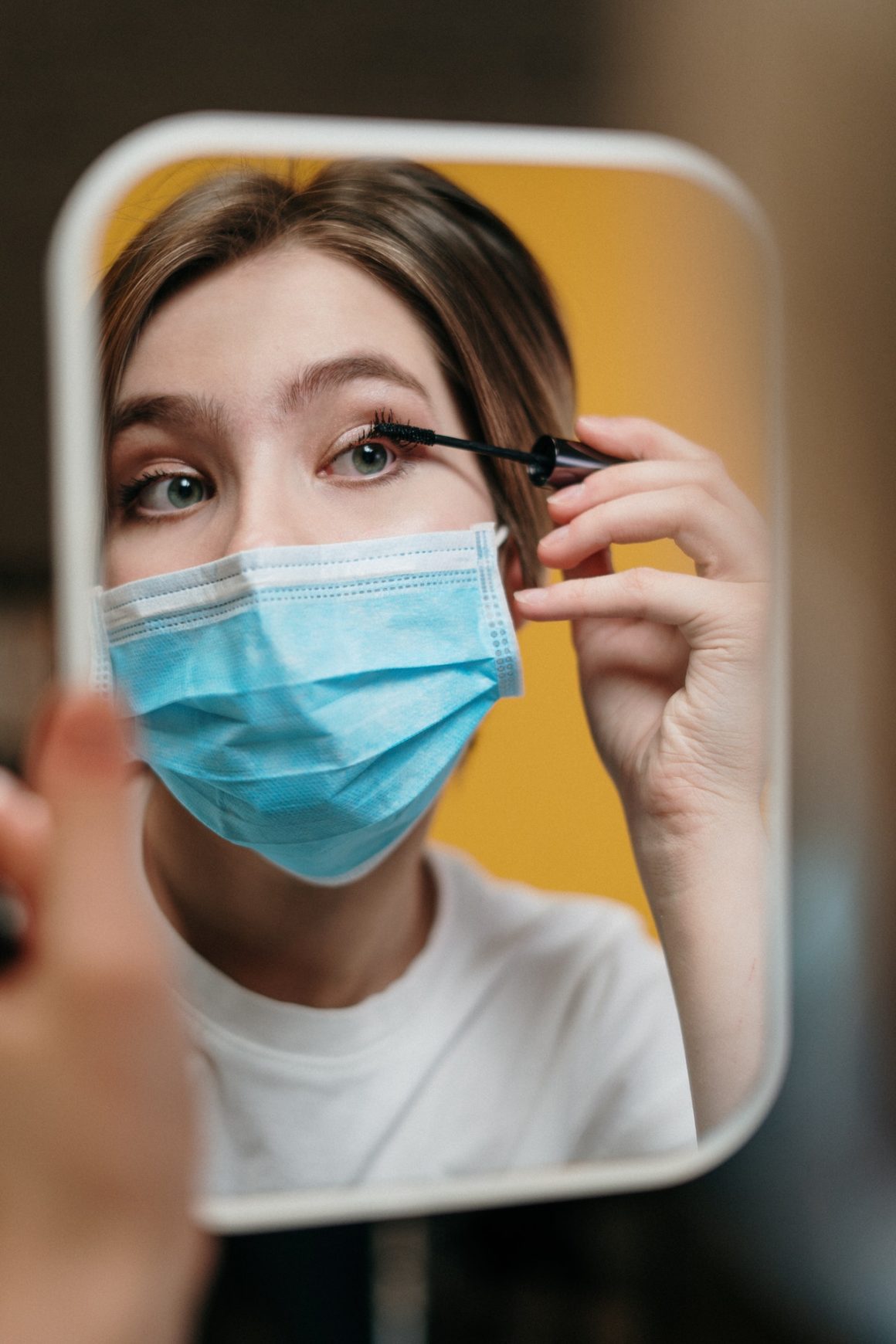 An area that workers are not neglecting is beauty. During difficult economic times, the beauty industry often witnesses something called the Lipstick effect, where customers are interested in buying small beauty-related novelties to treat themselves whilst not breaking the bank. Searches for beauty products increased 75% between the weeks of March 15th and March 29th of this year; peak pandemic times. Amongst trending beauty items, searches for face bronzer increased by 220%, led by consumers looking for a sans holiday summer glow they can show off over Zoom.
Items like blush have also become a hot ticket item during these virtual times in order to inject some color and life back into the skin, especially since Zoom's ultra HD often washes out one's skin tone. By far the biggest beauty splurge for customers has been eye makeup. More time at home has contributed to increased experimentation with eye makeup, while store restrictions create a need for above the mask makeup that customers can display when they visit the shops. Data consultancy Kantar reported that global eye makeup sales alone have increased 204% year-over-year for the three month period leading up to June 28th.