PARIS, France – La Dovitch is a fresh and vibrant French label that has recently caught our eye – in part because its story reads like a fairytale. Corine Moreau, a Parisian stylist and fashion consultant, was wasting her talents on dead-end projects before her friend Isabel Marant (playing the role of the fairy godmother) convinced Moreau to launch her own brand.
To help make Moreau's dream come true, Marant introduced her to Natacha Comestaz, an industry expert on fabrics and manufacturing. The two hit it off right away and combined their skills to create La Dovitch, named after Corine's father, a Hungarian-Peruvian gypsy. Even though she never met her father, his spirit was an obvious inspiration for Corine's creations, which convey a sense of adventure and bohemian freedom; they feel like an invitation to dream and travel.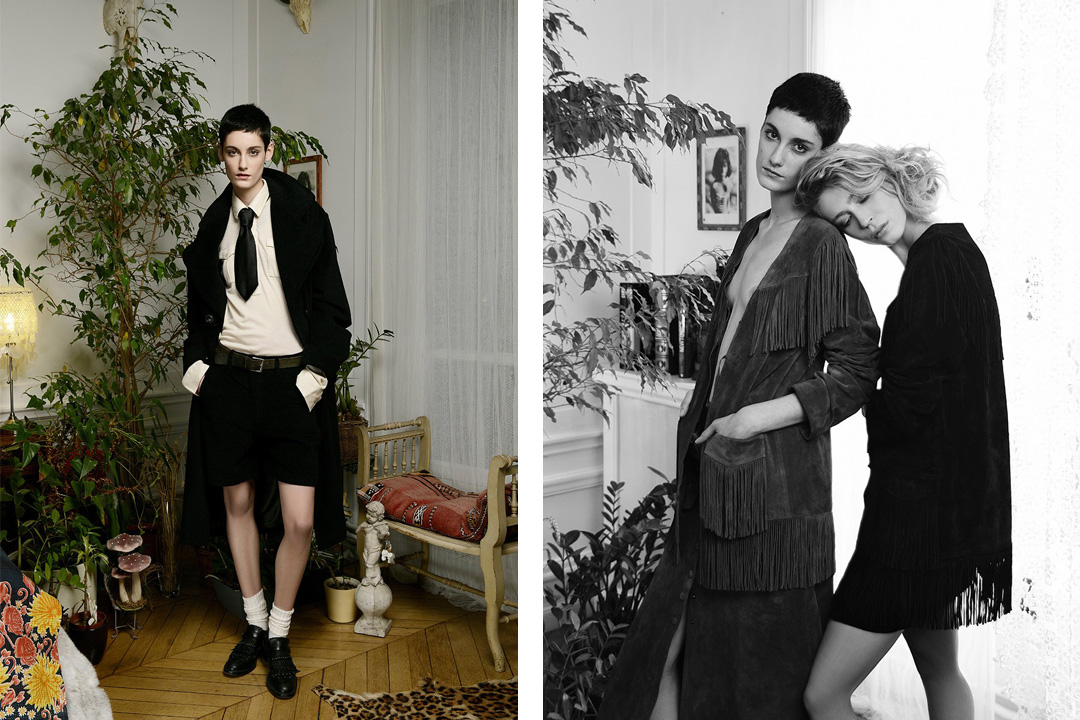 Besides having Isabel Marant as their lucky star, the La Dovitch duo also got help from veteran French stylist Irène van Ryb, who advised them on many tricks of the trade, from structuring their collection to organising their fashion agenda. "Just like a mother, Irène can be critical and demanding," tells Moreau to the Journal du Textile. "But in the process, she has taught me everything she discovered during her distinguished career."
No wonder then that La Dovitch's first collection last year was an instant success. The Prince of Wales pants and vests, fluid jerseys and leather cloaks made for a very sharp and stylish silhouette, with a unique nonchalant elegance that was both comfortable and androgynous. This season, La Dovitch dives into soft alpaca, whilst relying on the simplicity of wool jersey, fleece, linen and washed cotton. The new collection also features oversized high-waisted trousers that unbutton asymmetrically, skirts that plunge to the ground and overflowing sweaters – one of which actress Julia Roberts was recently spotted wearing.
"Style is not really something you can learn", says Moreau. It's a sentiment that we agree with, but perhaps it's something that can be inherited – as Moreau did from her gypsy father.
---
Lambert + Associates is a leading retail consultancy that helps brands and retailers to flourish in today's global marketplace. With over 40 years of experience, we work with our clients to address the challenges that they are facing today, to build solutions for the future. Need help finding the latest up-and-coming designers? Find out more about our sourcing service here.