Lambert + Associates is a consulting firm specialized in many fields around luxury brands. It has created a BtoB platform: The Style Pulse. The company brings its valuable know-how of more than thirty years to many international players.
Its founder and CEO, Helen Lambert Kennedy, talks about the issues surrounding this business sector.
Your firm Lambert + Associates is focused on the luxury sector and assists many clients throughout the year with customised advice. Can you tell us more about it?
Lambert + Associates is a pioneer in retail and brand consulting. With our new technology, The Style Pulse fully digitalises the buying process, and enables retailers to discover high-end brands in categories such as women's fashion, men's fashion, children's fashion, home and beauty.
We pride ourselves on meeting the needs of the current market in a new and exciting way. Our company has been in existence for thirty years, and continues to evolve. We currently have about 20 employees across different countries.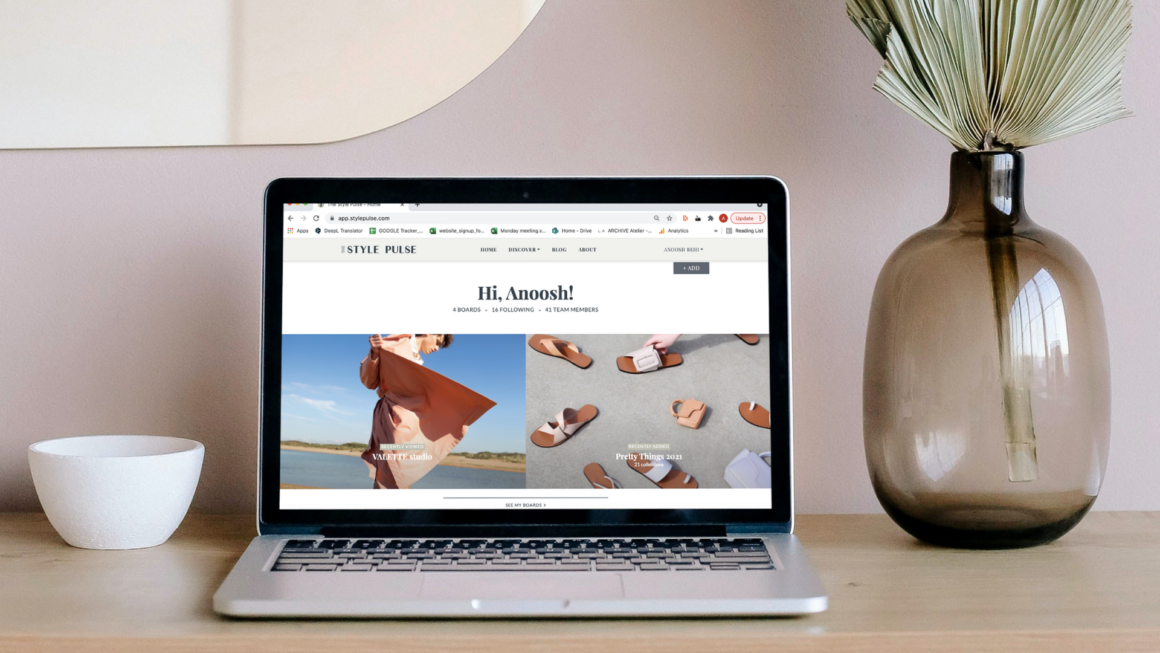 Who are your customers on a daily basis?
We are a BtoB platform and work with all types of stores. We offer our advice and expertise to a wide range of players. This ranges from the small designer store on the corner to the big chain stores.
Our current clients include Al Tayer Group, operating Bloomingdales and Harvey Nichols in the UAE, Al Rubaiyat in Saudi Arabia, Attica in Greece, Citizen Goods in Canada, Bloomingdales in the US and Luxemporium in China.
Throughout our 30-year history, we have also worked with international clients such as Neiman Marcus Group in the US, T Galleria by DFS in Hong Kong (part of the LVMH group), Fenwick Limited in the UK and SKP in China.
Can you introduce the technology you are developing, "The Style Pulse"?
The Style Pulse is a digitalization of our main service upstream of purchasing: global and international sourcing.
Thanks to our search engine and the different filters we have put in place, the user can easily explore our brand database and contact potential partners for his sales space.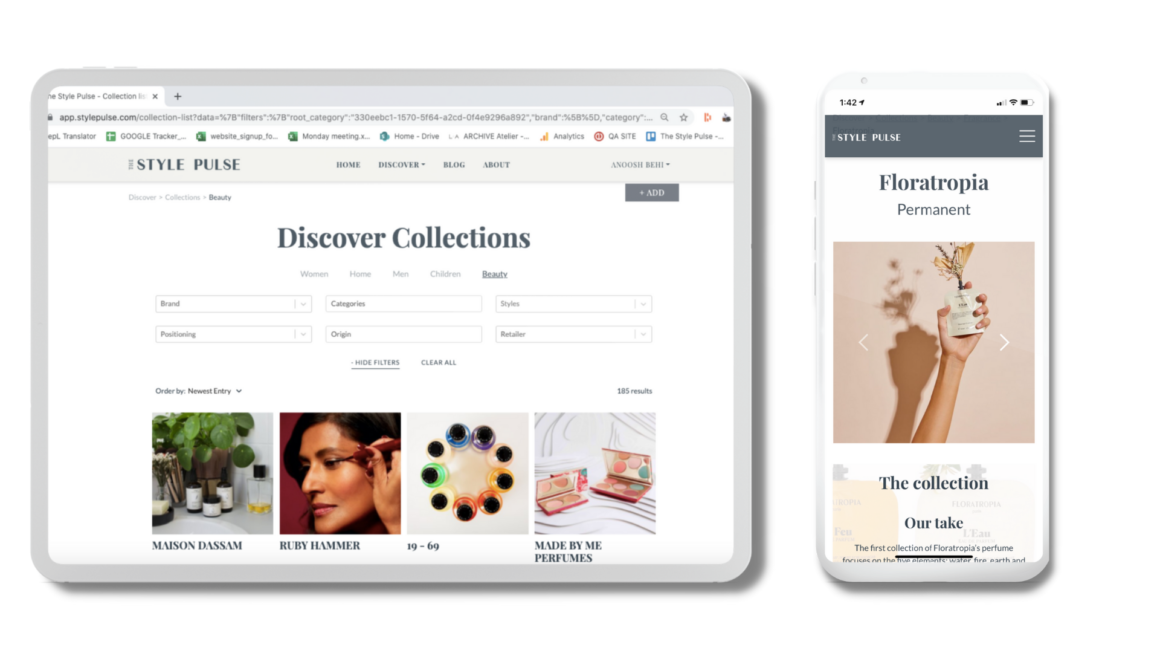 Our sourcing is transparent and objective, brands do not pay to be included in our selection.
The Style Pulse is thus an ergonomic and easy to use tool. We also wanted to bring an informative aspect through detailed collection reviews and articles about current topics in our industry.
Finally, the tool allows for better organization of sourcing. The user has the possibility to consult the brands' presentation calendar and to develop his network.
What is the basis of your expertise in accompanying and advising this great diversity of international players?
Our main strength is our global vision of the luxury industry! Thanks to our various projects with our multiple partners, we have managed to acquire an excellent knowledge of the different markets.
The Style Pulse aims to centralize this knowledge through digital means so that it is easily accessible to our portfolio of clients. The other pillar of our support is our close relationship with brands, designers, showrooms and trade shows.
Through these long term relationships, we enable our clients to better connect with these key industry players for efficient, consistent and optimal sourcing! The Style Pulse allows, among other things, to facilitate the purchasing process.
Although this platform is non-transactional, we allow brands to include their lookbooks, linesheets and catalogs to their profile for a better introduction.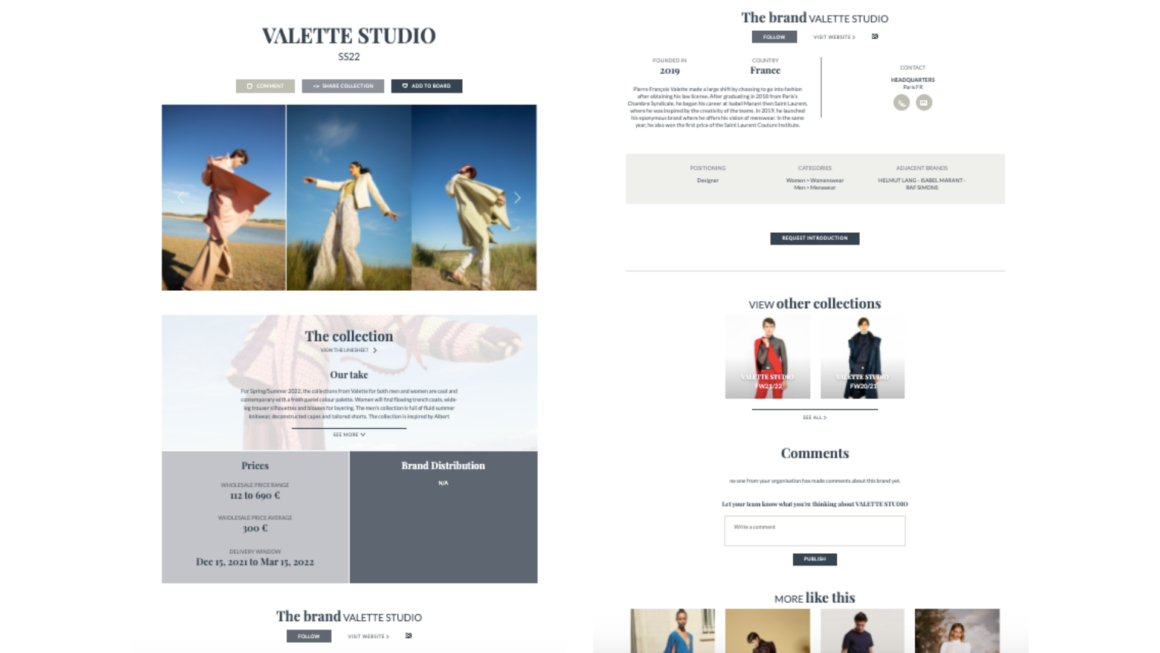 What are the issues surrounding your industry today?
The main challenges of our sector are undoubtedly "Newness" and are based on sustainable development. This has been driving the fashion industry for several years; the current pandemic has only confirmed its importance.
Consumers are becoming more and more aware of this issue and wish to make conscious and informed purchases. However, it is important to note that ethics is not only about the product, but also about the fashion professionals.
Indeed, department store buyers were traveling at a breakneck pace before the pandemic. Since March 2020, buying decision makers have learned to use digital platforms in their work.
Fashions week travel will return when international connections resume, but we are confident that travel will decrease and be more focused!
All in all, we will see an interesting mix between the use of technological solutions like ours and the resumption of physical meetings.
As an expert, what do you think will be the future developments in this market? How can we deal with them in concrete terms?
In my opinion, digital technology will continue to evolve to better serve the consumer who is fond of novelties as well as the industry's professional players. The main challenge will be to maintain the balance between innovation and experience.
As mentioned before, the customer is concerned about his environment. They are more and more invested in their convictions. It is therefore important for stores and brands to master their messages and ensure that e-commerce serves their missions.
The customer experience is an important part of the buying process, so it is up to professionals to ensure that e-commerce succeeds in fulfilling this objective in order to maintain a close relationship with the target.
This balancing act will allow stores to retain their customers, attract new targets to their sales areas, and showcase their finds.
All credit to Forbes. Find the original article here.