Helen Lambert Kennedy, CEO of Lambert + Associates, gathers a selection of her favourite artisans in her new book 'Unique Pieces'
PARIS, France – We often speak about the term 'slow luxury' when it comes to the future of the industry. It's a philosophy that our CEO Helen Lambert Kennedy kept in mind when writing her first book, Unique Pieces.

Unique Pieces shines the spotlight on 21 artists and artisans whose work span the domain of art, design and jewellery. Using unique techniques and materials such as ceramic, tapestry, metal and paper, the artists featured in the book demonstrate a mastery of their chosen medium.
What's the common thread tying them together in Unique Pieces? For Lambert Kennedy, each artist is "breathing new air into a world of tradition and tried-and-tested techniques." Even though their medium may be different, they share the same passion and perfectionism for their craft.
Leafing through the book, you can expect to see the profiles of leading international artists such as Paola Napoleone, an Italian lamp designer and British porcelain artist, Katharine Morling. There are also behind-the-scenes glimpses of artists at work. For example, the book captures artist Alexandre Poulaillon in the middle of drying hand-painted domino paper, an ancient form of wallpaper, in his atelier.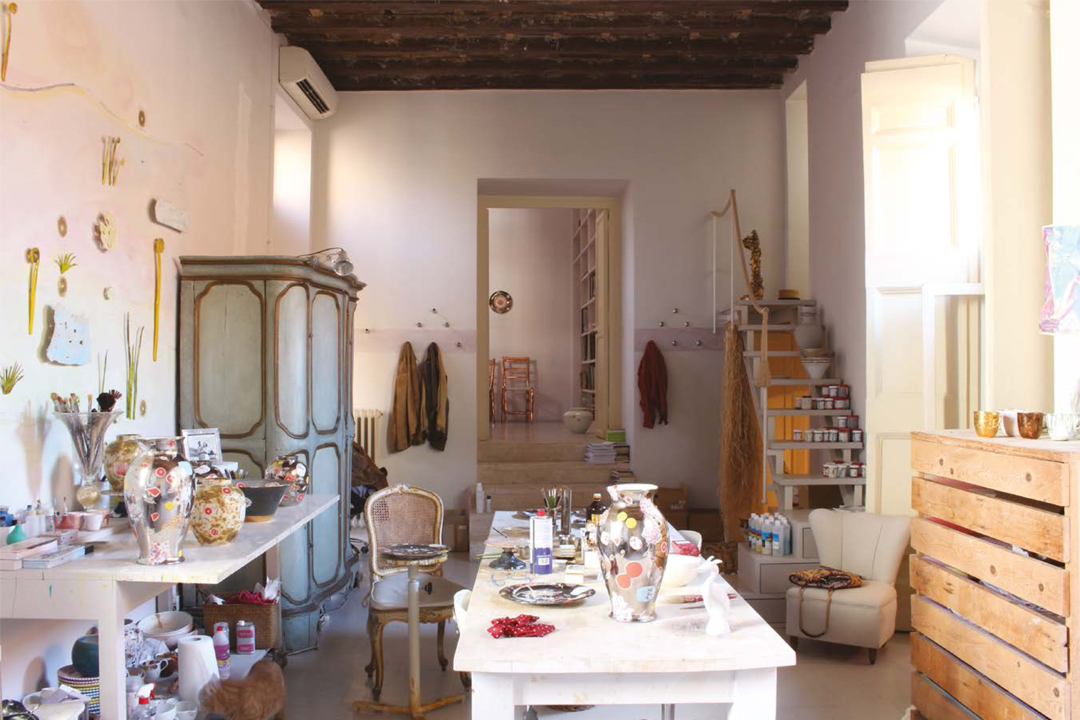 As renowned French interior designer and architect Jean-Louis Denoit remarks in the foreword of Unique Pieces, "[t]hese are artists who play with traditional techniques and use their expertise to reinvent beauty in a fresh, surprising and relevant style. All have an uncompromising commitment and curiosity that brings beauty to life and beauty into our lives."
The book, of course, focuses on the talent and remarkable creations of the artists. However, Lambert Kennedy is also hoping to inspire the artists of tomorrow to follow their dreams. For her, the desire is to move towards a world where luxury is still synonymous with creativity, quality, craftsmanship and authenticity. "Luxury has something rare about it, but it doesn't have to be precious."
Unique Pieces by Helen Lambert Kennedy is published in a limited edition of 700 copies by Cassi Edition. Available at select bookshops including the Librairie Artcurial, Lardanchet and 107 Librairie at the Musée des Arts Décoratifs, Paris.