With the launch of Fenty, Rihanna and luxury group LVMH are ushering in a new kind of celebrity-helmed brand.
MILAN, Italy – Watch out for Rihanna! The mega-star just added another project to her already extensive business portfolio. In a joint statement released on May 10th, the singer and French luxury magnate LVMH Louis Vuitton Moët Hennessy officially confirmed the launch of a new luxury maison under the Fenty banner. News about Fenty first surfaced in January 2019 when market sources confirmed that LVMH was handpicking employees from other brands within its portfolio including Celine and Louis Vuitton.
Fenty Maison will be based in Paris under the leadership of Rihanna's creative direction and features ready-to-wear, shoes and accessories. The Barbados-born pop star currently has more than 70 million Instagram followers and proudly shared the first snap of the brand's logo on the social media platform. The post quickly amassed close to 1 million likes, an indicator for the expected demand in the brand.
The launch of Fenty doesn't just make Rihanna the first women of colour to direct a label under the LVMH umbrella, but it also marks the first time that the French powerhouse has launched a new fashion brand from scratch since Christian Lacroix in 1987.
"Designing a line like this with LVMH is an incredibly special moment for us," said Rihanna in the joint statement. "Mr. Arnault [Chairman and CEO of LVMH] has given me a unique opportunity to develop a fashion house in the luxury sector, with no artistic limits. I couldn't imagine a better partner both creatively and business-wise, and I'm ready for the world to see what we have built together."
Arnault added that the tried and tested partnership through Fenty Beauty factored into the decision to launch the brand: "Everybody knows Rihanna as a wonderful singer, but through our partnership at Fenty Beauty, I discovered a true entrepreneur, a real CEO and a terrific leader." LVMH and Rihanna can look back on a shared history, starting with her attendance at fashion shows; leading to a capsule collection of futuristic sunglasses in collaboration with Dior.
The 31-year old singer has a long resume of stints in the fashion and beauty world. In 2014, she began her tenure as creative director of German sportswear label Puma where she strengthened the brand's image through the launch of the Fenty by Puma line. More recently, Rihanna founded Savage x Fenty, an inclusive underwear label that presented its first collection with a celebrated runway show. The ethos behind Savage x Fenty is lingerie that caters to every woman, setting it apart from a lingerie giant Victoria's Secret's diversity-averse marketing and advertising strategy. The company faced a public backlash last year after transphobic comments made by Chief Marketing Officer Ed Razek surfaced in an interview and industry analysts have expressed doubts over the company's future if it doesn't adapt to changing consumer tastes.
Rihanna has been an outspoken supporter of LGBTQ rights, diversity and equality, which showed when she dropped her make-up brand Fenty Beauty. Instead of testing the waters with a few foundation colours, the singer opted to introduce her brand with a range of 40 shades, making it an immediate hit not just with fans of Riri, but also beauty aficionados worldwide.
The make-up brand was conceived in collaboration with Kendo, another LVMH controlled firm that manufactures products sold at beauty retailer Sephora among others. To date, Rihanna extended the product range of Fenty Beauty with lip, face, eye and body products and is rumoured to be launching a skincare line as well. The trademark for 'Fenty Skin' was officially filed at the United States Patent and Trademark Office in March this year.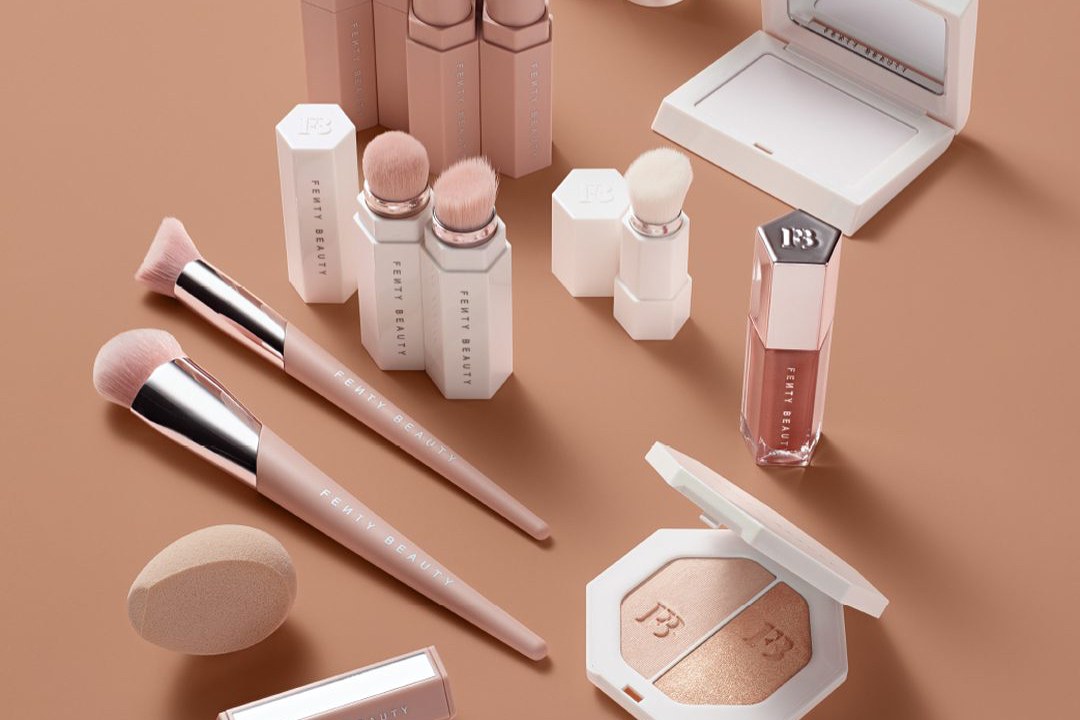 A celebrity fronting a brand is nothing new. In the past, celebrities lent their names or faces for a capsule collection or collaboration. However, celebrities were rarely involved in the creative process. Rihanna's level of involvement in her new brand is an indicator that nowadays, celebrities do not want to simply have their name on a product but to take complete brand ownership.
Playing in the same ballpark is superstar Beyoncé who cut a wide-ranging deal with German sportswear giant Adidas to co-create footwear, clothing and relaunch her label Ivy Park. Ivy Park was originally a joint venture between the singer and Topshop's owner Philip Green. However, as allegations of sexual and racial harassment against Green surfaced, the singer gained full control of the activewear label through her company Parkwood in 2018.
Another successful example is Kylie Jenner's beauty brand Kylie Cosmetics, which generated an estimated $360 million annual revenue in 2018. Kylie Jenner's fortune is worth an estimated $1 billion, making her the world's youngest billionaire. The youngest member of the Kardashian family shows no signs of slowing down with the unveiling of her new skincare line, Kylie Skin. Jenner has also filed a trademark for Kylie Baby, hinting at a brand extension that doesn't come as a total surprise given that young entrepreneur has a one-year-old daughter.
Considering the success of modern-day celebrities and their influence on their fans' buying decisions, it's only a matter of time until more celebrities follow suit. Either with the launch of their own brands or through powerful partnerships like the one between Rihanna and LVMH. That said, the success of Fenty will also determine if other influential megastars such as Lady Gaga will have the opportunity to capitalise on their name with a high-profile luxury house.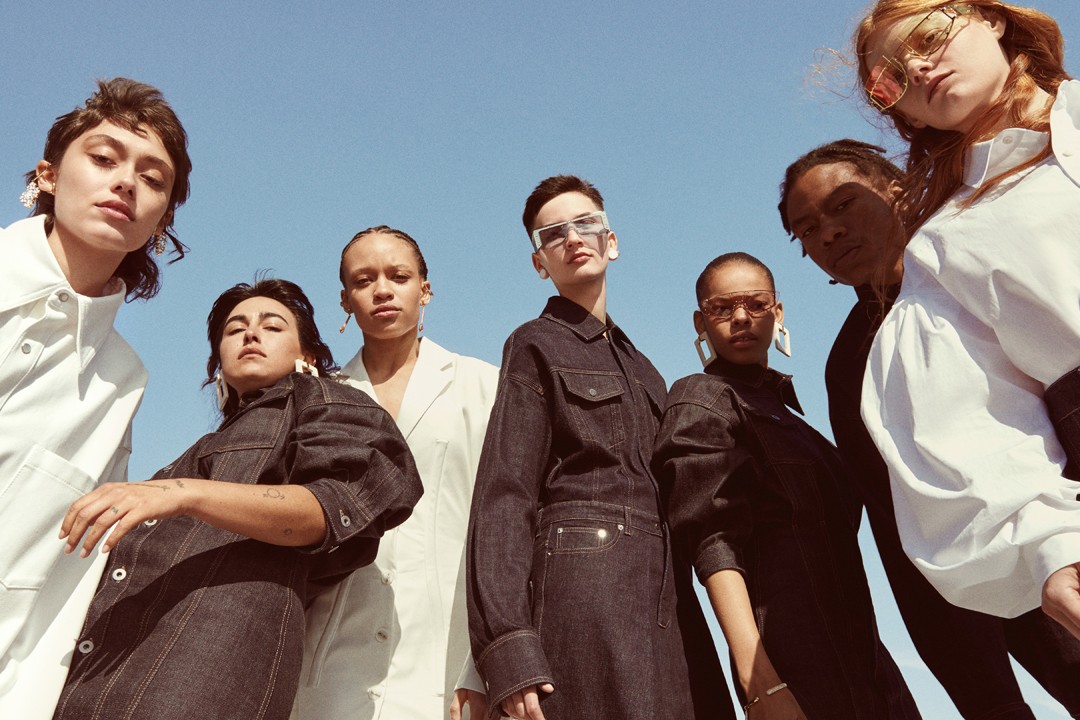 'Release 5-19' – the first drop for Fenty – was revealed on May 23rd at a pop-up store in Paris. The collection is also available online from May 29th in 14 countries. Prices range from 200€ for a tailored t-shirt to 450€ for footwear and 1100€ for a reversible parka. This makes the line less accessible for Rihanna's fanbase, but the brand's partnership with LVMH means that Fenty is set to appeal to another kind of customer.
The Fenty pop-up store is located on 10 rue Turenne Paris and is open to the public from May 23rd until June 7th.