For SS21, there has been a shift from fashion giants and small designers alike towards something that is highly reflective of the times – optimism.
Emerging since the break out of the pandemic, the longstanding trend has manifested itself in different ways, whether its through an eccentric colour palette, a maximalist 70s' aesthetic, or something more subtle. 
While this is in no way a new approach, it does present a wide spread change in how people are choosing to dress well, and marks the fashion industry's response to the hugely damaging effects of the current climate.
A good example of this can be seen through recent awards shows like the BET Awards, where red carpet dressing has historically been a mode to make statements, which has been flooded with glamour with a distinct move away from anything minimalist.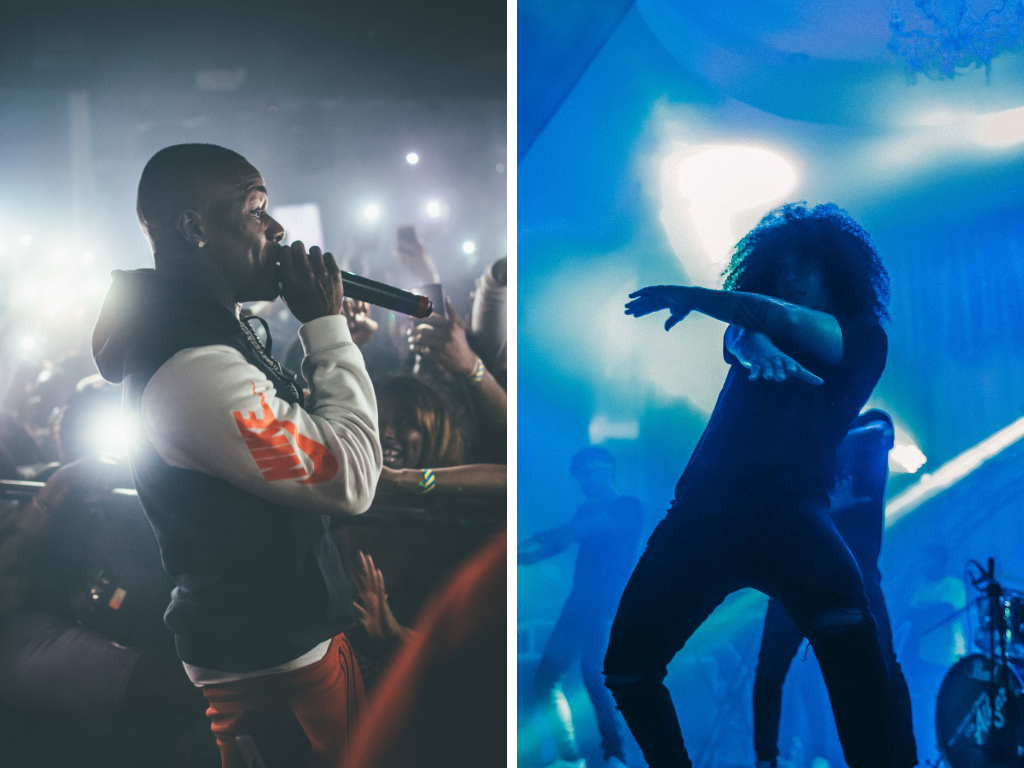 Redefining the reason why we dress, there has been some renewed interest in mood dressing (also known as dopamine dressing), an idea in fashion psychology that what we wear can influence how you are feeling and your outlook.
Yellow has been noted for its ability to lift your mood, while blues and greens are cited as calming and healing colours.
Usually we understand clothing as an artistic expression, but here it is argued that is can present real changes to your psyche. Considering this, fashion becomes an avenue to not just spread joy to others, but create some for yourself too.  
One brand that was founded during the pandemic is July Child, created by Sinead Flood whose designs are inspired by her own day dreams.
Known for her kitschy rings and beaded chokers, her releases combine a feeling of 90s' nostalgia with a belief that accessorising is vital to self-expression.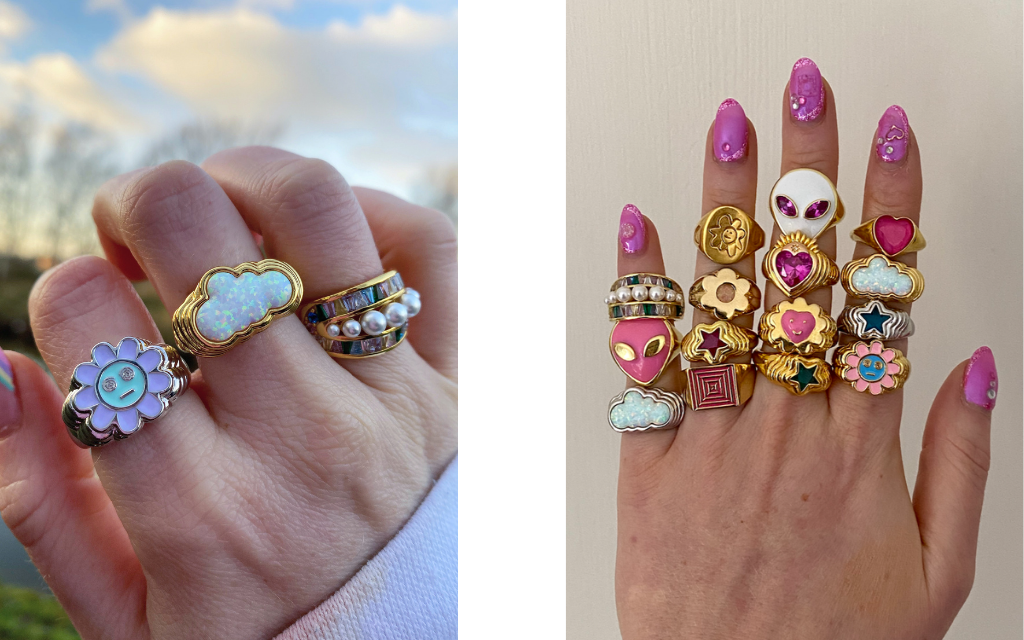 A feeling of optimism can be felt throughout her designs, even with her bestseller Dazed Face ring, which was made to reflect the overall mood for 2020 with its signature confused expression. Accompanying this brand of positivity in fashion, we can also see a yearning for the past, especially with the early 2000s', creating its own kind of escapism.
This is also a running theme throughout Constança Entrudo's SS21 collection, with an abundance of tie-dye inspired prints and slinky midi-dresses. The Portuguese brand designs for the modern party girl, and is all about producing ultra-colourful, maximalist looks. Bonded recycled materials also make for a sustainable approach to this club-wear, creating their signature spliced fabrics with an eco-friendly outlook.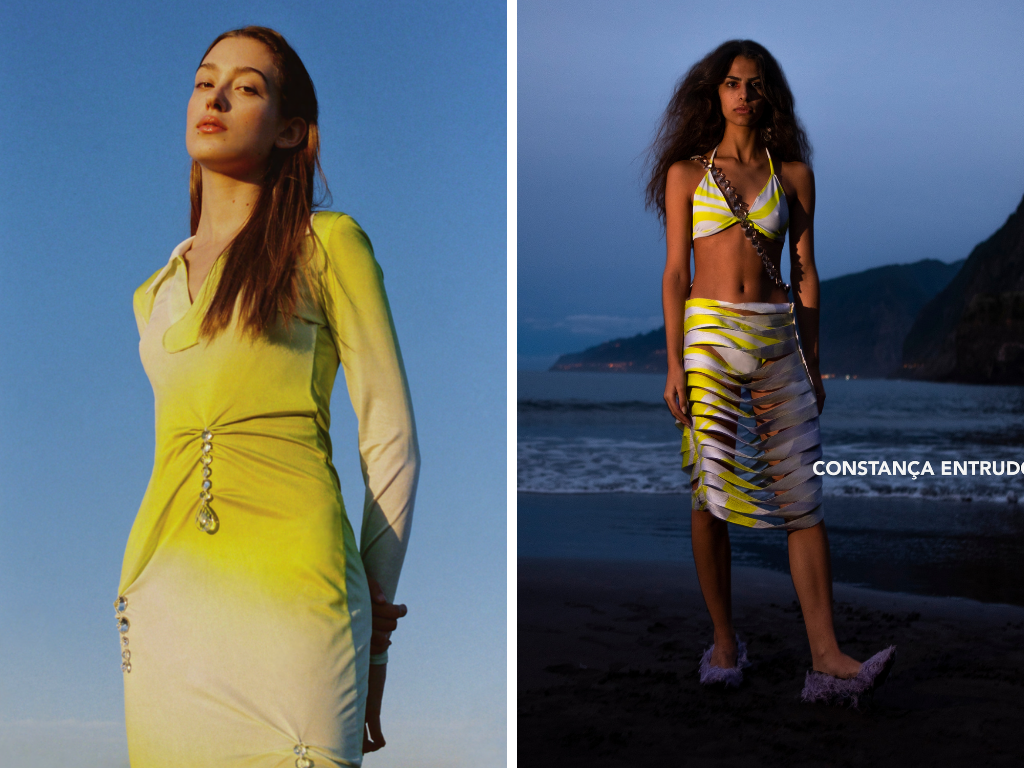 Joyfulness materialises itself completely with L.xú Yuhan, designing exquisite occasion wear with vibrant shades of tulle, forming oversized balloon silhouette that has an otherworldly quality.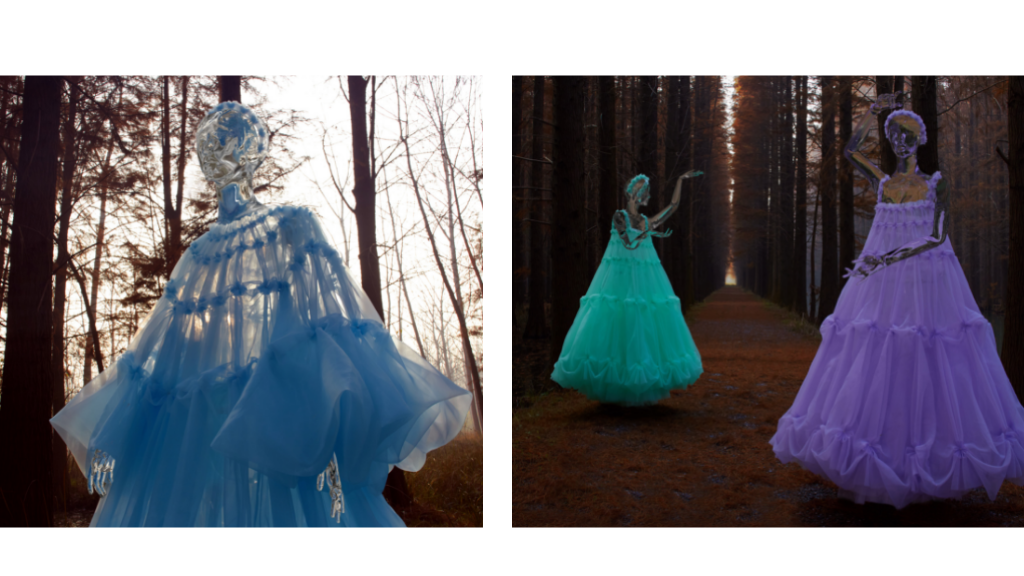 For this, Yuhan invents with a childlike imagination, inspired by the natural world and films like 'Waterworld' (1995). In this collection, optimism translates into avant-garde creations, in a more experimental perspective on this trend. 
While there are different ways to express optimism, it seems there is a bridging agenda to put some fun back into fashion design this season. Whether this is a symbolic notion to our social climate, or based in psychology, you can certainly expect summer to be full of colour.
by Emma Hart