Leeann Huang's eponymous label was born from a need to create positivity from a dark space. In difficult times, the designer turned to things from her childhood, like Lisa Frank, Powerpuff Girls and Austin Powers, to bring her some joy.
In her career, Huang is able to channel this childhood nostalgia to inform her ultra-colourful, kitschy designs. She describes it as seeking out optimism in the face of adversity. 
Based in LA and London, Huang studied design at Central Saint Martins in London, which she credits for expanding her outlook beyond a commercialised American point of view by throwing her into a diverse creative pool.
Going on to work at Maison Margiela and Chanel, the creative then put almost a decades industry experience into launching her own brand in 2019.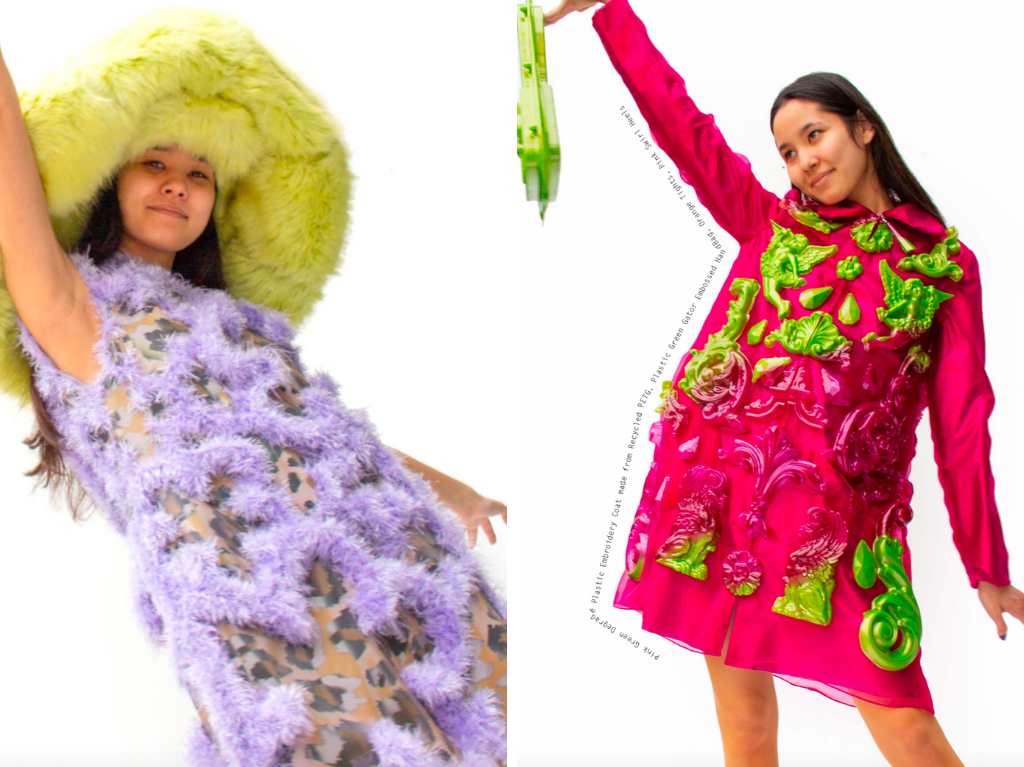 Her first avant-garde collection quickly garnered attention, informed by her childhood dream of becoming a chef, and featured all edible garments (think cable knits made from chocolate, and tailoring embellished with candy oranges).
Inspired by what Huang describes as powerful and authentic women, her designs take on a fantastical quality that exudes both a cartoonish element and retro camp.
The 60s' are a huge source of inspiration from the designer, who talks of Mary Quant, aka the fashion legend who created the mini-skirt, as one of her greatest influences. In addition to her signature a-line silhouette, colourful opaque tights and faux-snakeskin trench coats are a nod to iconic styles of the era.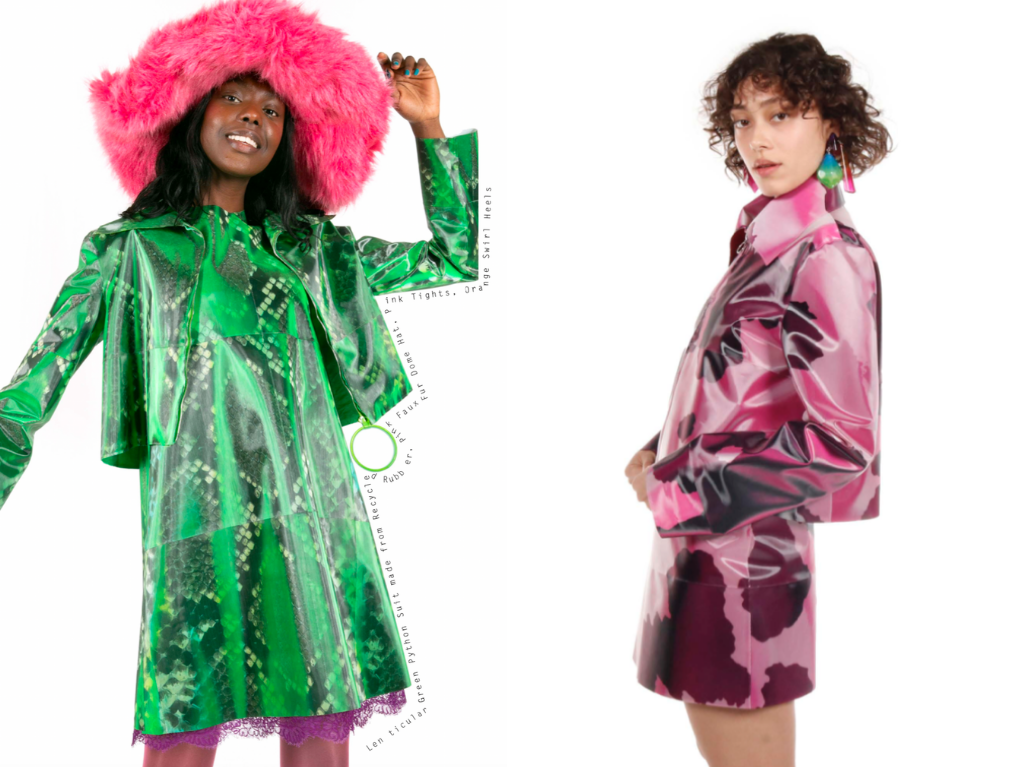 However, it would be impossible to discuss her designs without acknowledging how growing up in the 90s' shaped her creative process.
Not only are her collections enriched with neons and pastels, but take on a futuristic element that is reminiscent of the decades cultural obsession with sci-fi film and media (there is something alike to Gaultier's excessive costumes from The Fifth Element, 1997).
This was also a time when the industry became fixated on everything plastic fantastic, from rings and hair clips, to full PVC bodysuits. Huang is proud to interpret this reoccurring trend in a new and exciting way by experimenting with her use of materials.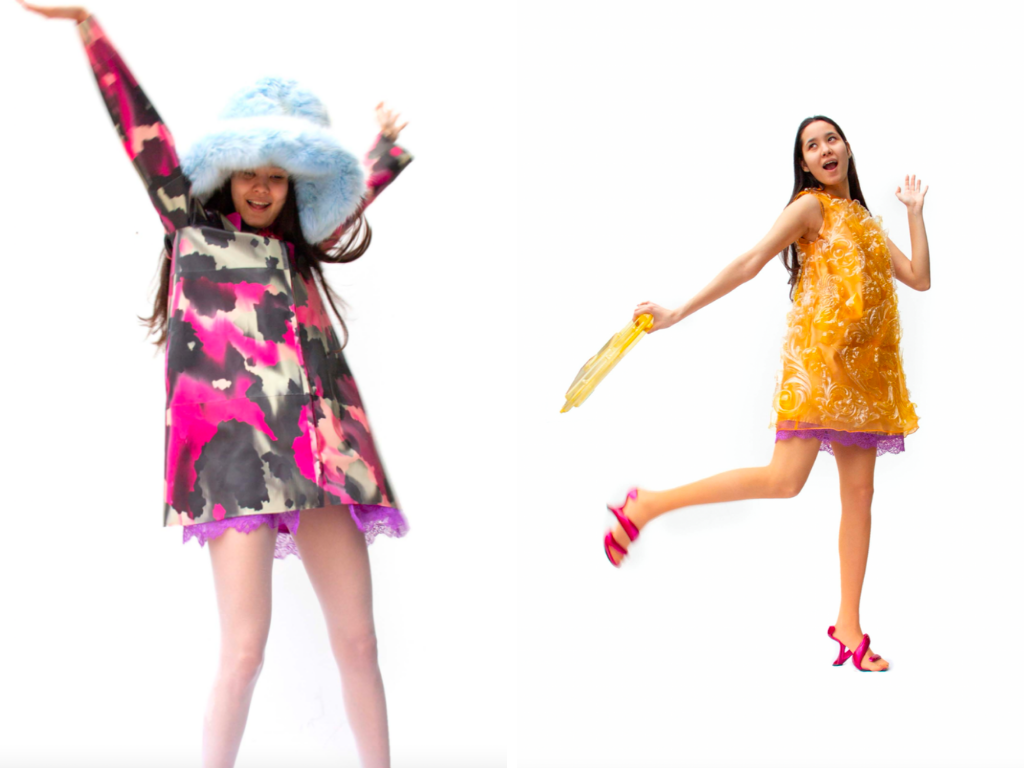 Having always been interested in the sculptural element of design, this led her to play with the processes in which we traditionally create garments. For her AW21, plastic bottles are recycled, along with other scrap product, to build the foundations of her pieces.
Ultimately, despite its vintage elements, her collections hope to be reflective of its time, committing to responsible practices with a refreshingly new-age approach.  
Huang's collections seem to be part of a bigger shift of young designers exploring nostalgia through fashion. While ten years ago, the conversation was focused around the future, a new generation seems more concerned with the past.
Whether this is a new route of escapism, or a broader cultural fixation on the joys of childhood, it has brought about an opportunity to dissect old trends and transform them into something new. To Huang, and other young innovators, it isn't simply reusing, but a chance to recycle.
by Emma Hart
Check out Leeann Huang on The Style Pulse below: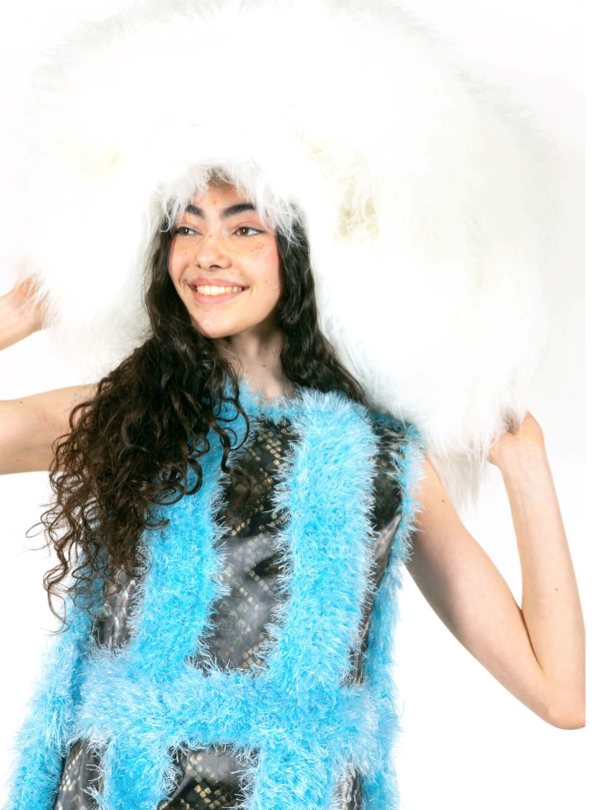 LEEANN HUANG