It has been a decade since Danish designer Anne Vestesen launched her brand Anne Vest. And over the past ten years, she has cornered the market on creating sophisticated and sustainable shearling outerwear and accessories. From her home base in Copenhagen Anne has built a core lineup of pieces designed not only to be eco-friendly but also evergreen in style. We spoke with Anne about how having a transparent supply chain is as important to her company as creating timeless designs of the highest quality. And how she is adapting her cold-weather cornerstone material of shearling for a world getting hotter every year, without giving up on sustainability.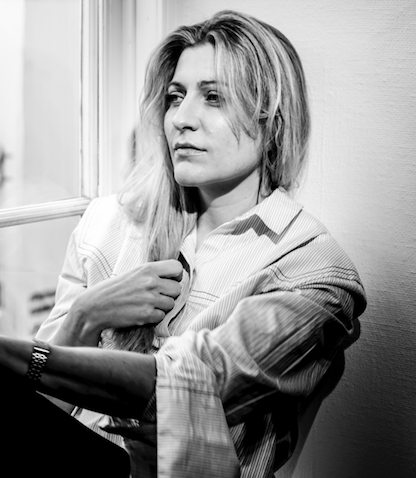 Q: What got you first interested in fashion design?

A: At a very young age I felt I could not find the clothes that I wanted to wear, so I started creating my own. I was born into creating garments. When I was a little girl, my mother had her own multi-brand shop — before the word "multi" was even a thing. She created her own collections of silky garments with prints. This was the late 70s so it was a mix of hippie and early 80s strictness. And then I have always been living by the words "less is more" and to keep my surroundings simple. I think all these things helped motivate me to become a fashion designer.

Q: Where did your love of coats come from?

A: When I was a fresh graduate just out of design school I moved to Paris, and there I fell in love with the Paris women and the way they dressed. I love beautiful and sculpture things in all aspects of life — be it architecture, fashion, or even how I arrange a nice plate of food.
Also for me, if you do not have an amazing coat on that suits your outfit you do not look stylish and cool. It is as simple as that.

Q: Sherling is the fabric foundation of your label. What is it about this material that speaks to you?

A: I want to create clothes that are relevant to right now, eco-friendly, and made from nature's own materials. Shearling just has such an amazing luxury feel to it and still, it is such a sustainable material — I love that. Plus it is a material that has a strong confident expression to it.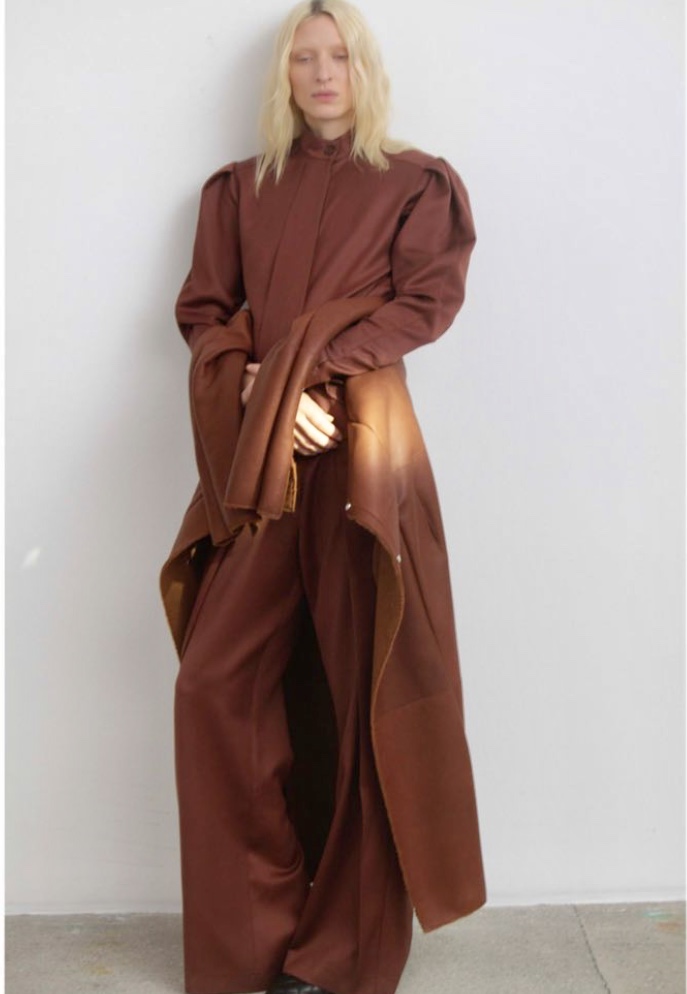 Q: Your pieces are very evergreen in nature. What is the key to making a timeless garment?

A: I would say, primarily quality and then created in the best shape possible. We tend to work in soft color tones, that are coherent with nature's own palette, which keeps it timeless.

Q: As a Danish brand what do you think defines the Nordic sense of style?

A: Simple and clean. The famous danish designer Arne Jacobsen — the man who created "The Egg" chair is a perfect example of how simplicity and quality can renew and define a generation. I too look for the simple strokes when designing and shaping. Less is more — says it all. I think our nordic heritage builds on keeping it strict and clean, yet understated luxury. You know that when you buy these kinds of pieces you can have them forever. It is the opposite of fast fashion, which is fantastic!

Q: Sustainable style is at the heart of your business. Was it a challenge to build a sustainable brand and, as there are so many different ways to be sustainable. Can you talk a bit about how your brand is keeping its impact on the environment as small as possible?

A: Anne Vest designs are a conscious choice, a slow fashion statement, and a participant in our endeavor towards a sustainable company. In our choice to be environmentally responsible atelier; the medium is key. Our deliberate decision to work with lambskin/shearling, a 100% natural material that is rich in diversity, is perfectly traceable.

All Anne Vest lambskins are harvested solely as a bi-product — repurposed in-house thus avoiding any environmental impact in terms of animal breeding. Instead, a responsible action was taken to use a biodegradable material, otherwise carelessly discarded, thereby reducing landfill. Our completely transparent supply chain, from the welfare of the lamb to the manufactures of the final product, is as reassuring to our customers as our core brand principle is of creating only sustainable clothing.

We create products on-demand, meaning that pieces are cut to order only. We strive to hold no inventory on products or materials, thus ensuring a lean business.
Q: Shearling coats are considered a winter piece. But how are you making your shearling pieces almost year-round staples?

A: With our latest "deconstruction project" we have the ability to see shearling in a new way. It is true that climate changes are shortening the cooler Autumn/Winter seasons, demanding new ideas in outerwear. This is something we have taken into serious consideration in our atelier. However, being the purists as we are, we cannot compromise on design just because the market is demanding changes. So through a "creativity first" approach Anne Vest has reworked our classics to meet these constant climate changes and bring shearling forward in a modern and seasonal expression. In the design process, we have mastered wonderful pieces by experimenting with our designs. For example, mixing materials, removing the front, the back, the sleeves or collar panels, and exchanging them with new modern lighter materials. It is of course, not a simple thing to do. Mostly due to the weight and balance in a material such as shearling. These natural materials react very differently, so there is much more construction and sculpting to it, than meets the untrained eye.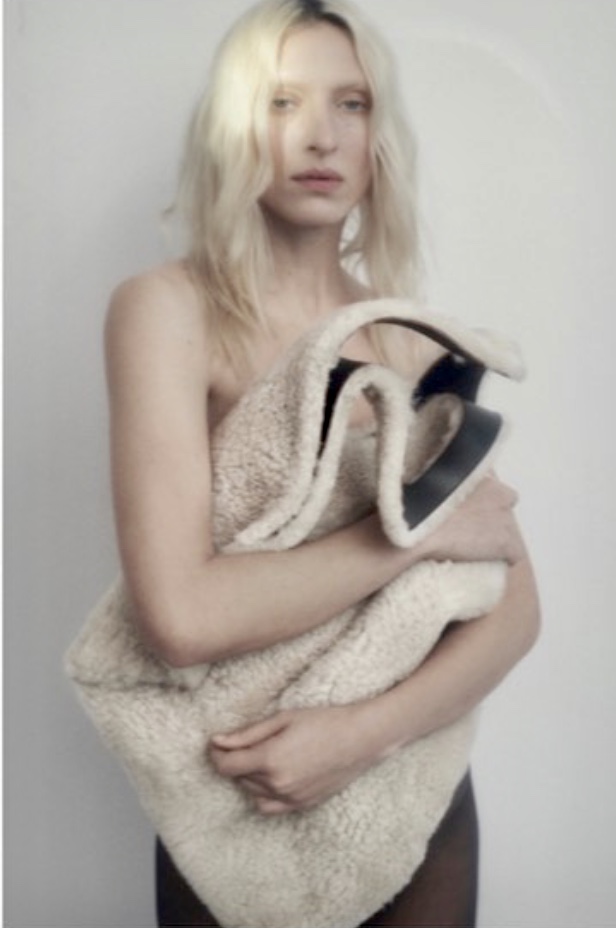 Q: We love your new butterfly bag, which is going to be available starting in August. What made you decide to branch out into accessories?

A: As I just love the softness of the shearling and the look that the shearling gives to your outfit I would like to expand the collection with further items. The Butterfly bag is actually not our first foray into accessories, we have for some seasons now had bags as a complimenting piece to our coats and jackets. The same way a coat in shearling can elevate your outfit, so can an amazing shearling bag.
During the warmer month, when sunny days make me dress in light and airy materials, I never leave the house without one of my shearling bags – I even use the big ones as beach-bags.
Shearling and lambskins are expensive materials, and we believe it is only right to ensure that nothing from our industry goes unused. It is no secret, that when you work with only the absolute best quality skins available the results are expensive. But as we believe in minimizing our environmental footprint. So we use the smaller parts and offshoots of our coat and jacket production for the bags, as they often require smaller pieces in the cutting process.

Q: You launched your brand in 2010. Now that you are a decade into this business what are the big lessons that you have learned?

A: That every season feels like the first season. You have to deliver the best collection every time, and life constantly changes and you need to adapt. It took a few seasons for me to discover the brand's DNA. Some designers have a fixed plan when they set out, where my path has been more of a journey. Beauty has been my passport, my design DNA slowly revealed itself to me through my collections — and still does today. However now shearling and my Nordic nature vibe just play a more important role.

Q: As an independent niche fashion label, what advice would you give fashion brands that are trying to launch in the current economic climate?

A: Be careful with expenses. In the current global situation balancing creativity and business know-how is crucial. That said, surviving in this industry is still a matter of the creative output, so try not to worry and stay creative — never let the global economic situation dictate your dreams, because tomorrow may look quite different from what you think.
And now for the Five Generic Fashion Questions: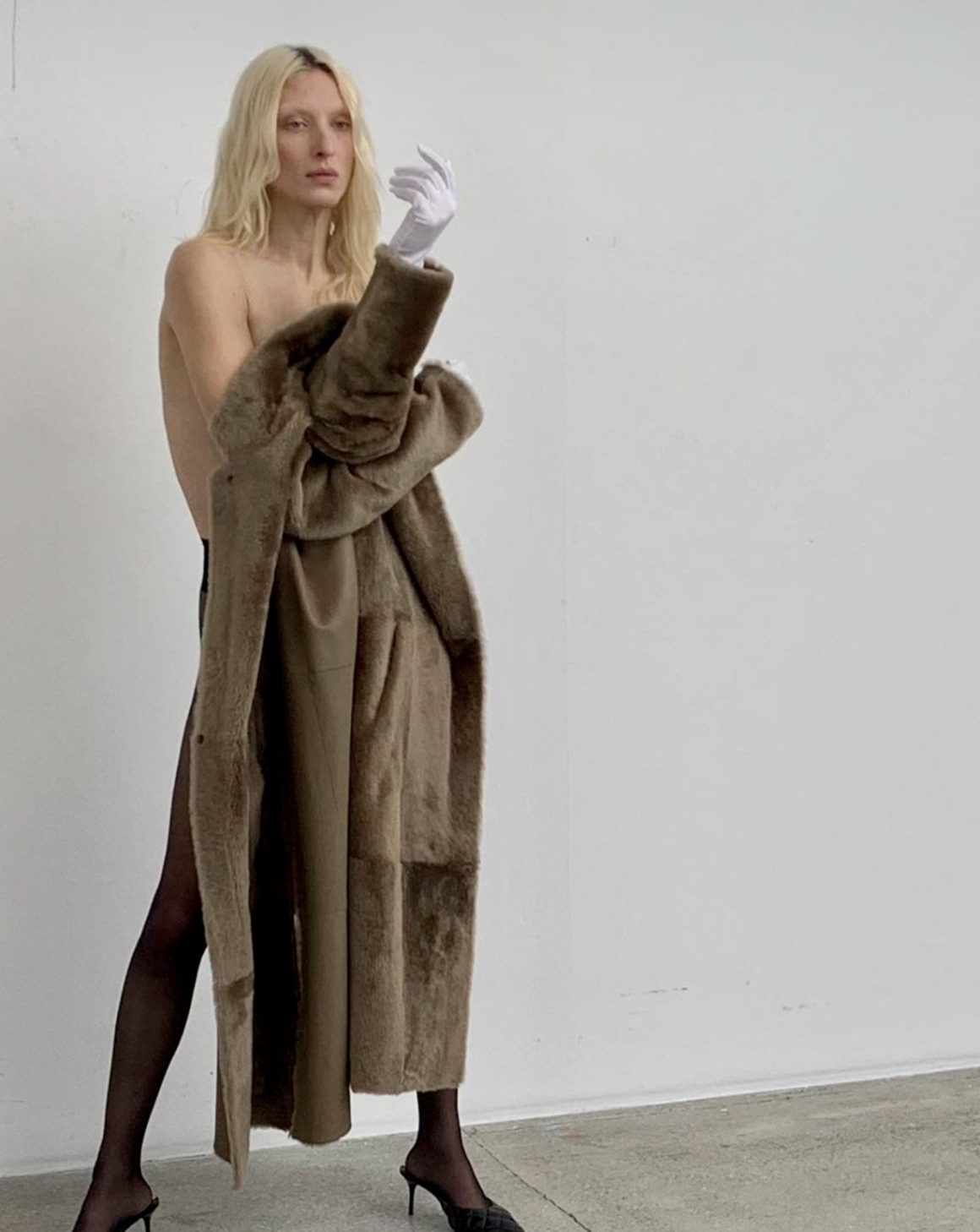 Q: Who is the Anne Vest Woman?

She is a woman who strikes a fine balance between approachable and aspirational. A woman who loves the expression of modern luxury and sleek minimalistic sophistication. We are aiming our designs for the strong, opinionated, and chic woman — and age is not an issue.

Q: What do you do to get your creative juices flowing?

A: There are so many fantastic women in this world, and everywhere I go they are subject to my curiosity. So a visit to a nearby café wherever I am or travel to give myself a great flow of inspiration.

Q: What is the best piece of advice you ever got?

A: Find your happiness in life.

Q: What inspires you?

A: Women with something on their mind. I enjoy collaborating with a "family" of inspirational muses, stylists, and photographers to capture the look and attitude of each season. It is important to me that I work with people whose ideas are of such a nature, that I can work with them and progress on them.

Q: Where do you want to be in 5 years?

A: Still making the most decidable coats in the world and continuing to put women and their lives at the heart of our design, with intelligence and excitement.