Pierre-François Valette represents a new breed of French fashion designers who are abandoning the safety of heritage brands to forge their own path and tell their own story. Emerging from the studios of Isabel Marant and Saint Laurent, Valette has transitioned to designing his own modernistic, yet accessible, menswear designs. His first collection was presented this past January in Paris, mainly incorporating the signature Dandy menswear style of the 18th century that stemmed from the elaborate and conscientious dressing style of high-status Englishmen. Since then, VALETTE has continued to grow and is now looking to introduce its brand to customers and retailers across the world, whilst still maintaining its signature focus on craftsmanship and sustainable production.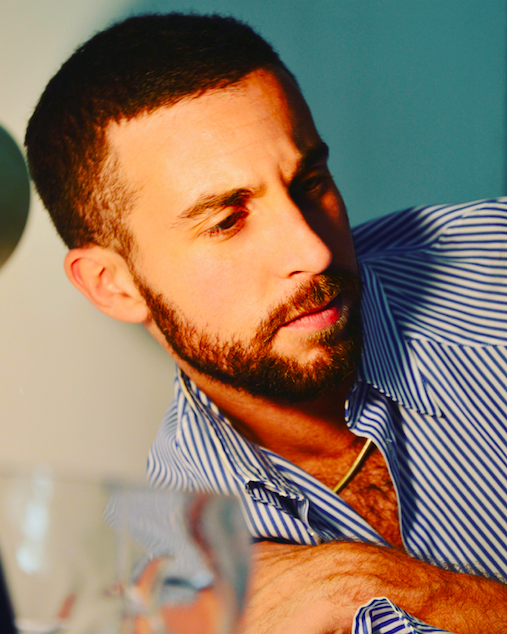 Q: Tell us a bit about VALETTE and its DNA.
A: VALETTE is the result of my own personal paths and professional development. The idea was to go back to what intrigued me most about fashion: developing an idea, creating an atmosphere and bringing people together around a common project.
Fashion is above all else, a dialogue, and I dared to start a new one.
The VALETTE look is inspired by the classics of the male wardrobe but with a Dandy, modern and sophisticated attitude. In essence, a "cool tailored suit" that is adapted to the modern, urban way of living. My clothing is focused on shapes, the cut and the details within the garment, coupled with true functionality and fit. I always keep in mind that the elegance, simplicity of shapes, and colors must be a constant concern in order to create a garment that is both beautiful and practical for daily life.
It is very important for VALETTE to work with savoir-faire, craftsmanship, and quality fabrics. Another key concern of ours is sustainability with regards to manufacturing, which takes place locally in France and Italy. We want to avoid overproducing by using a pre-order process to regulate our fabrication and also limit the volume of clothes within our production cycle.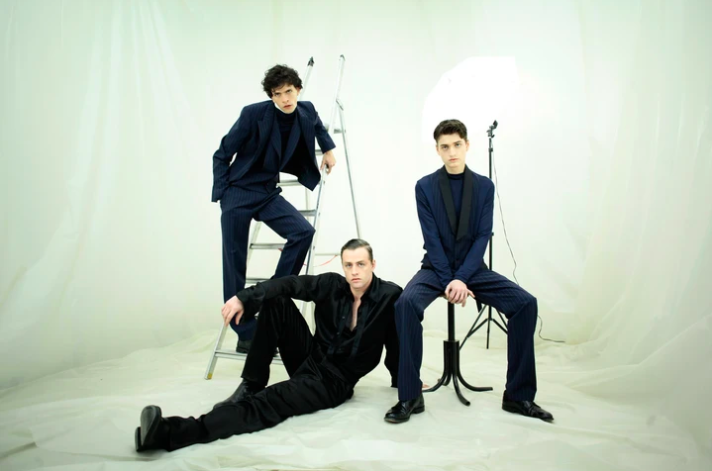 Q: Who is the VALETTE customer?
A: When I started thinking about this first collection I did not have a specific customer in mind. The objective was not to divide creative ambition by a certain age group or customer type, but rather to dress a plurality of people and enable them to both create an entire look or simply accessorize an outfit.
I wanted the collection to be understood by everyone as a complete wardrobe with
all the pieces needed (jumpsuits, coats, jackets, shirts, T-shirts, vests, pants, overalls, and also accessories like gloves, scarves, belts). Rather than imagining a specific customer, I always had in mind what I call an embodiment (incarnation in French). This means an attitude, a type of allure to the kind of garçon that I want to dress – and what that reveals about him.
The VALETTE garçon, with the most innocent expression of his face, is daring and asserts who he is. He is free: free to be, to surprise himself and others.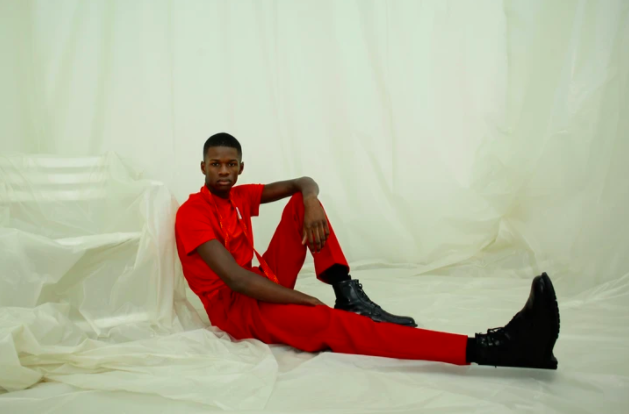 Q: What is the inspiration behind your latest collection?
A: This VALETTE collection is inspired by London, the 80s, Spandau Ballet, and Image music bands, as well as the Malevitch and Stepanova constructivism art. It is a reflection of their proportions, shapes, and clothing lines. The fabrics are the drivers of the idea, with a fluidity and lightness coupled with an architectural shape and specifically chosen details. This first collection is a reflection of a Dandy and ambitious style.
Q: Tell us a little about the craftsmanship that goes into each piece.
A: It is very important for me to work with French savoir-faire. Each piece is produced in limited quantities, and a pre-order adds to the idea of exclusivity as well as promotes sustainability.

In this collection, there are a few couture and handmade products as well. For example, we developed a weaving-embroidery with the help of embroiderers and lace makers. We used this weaving in two different colors on several pieces for the Vero tailored jacket, it is what we call semi-traditional with a hand-made "plastron". Many interior finishes are also imagined with a couture technique. We also worked with Maison Fabre for the design of our Maria gloves.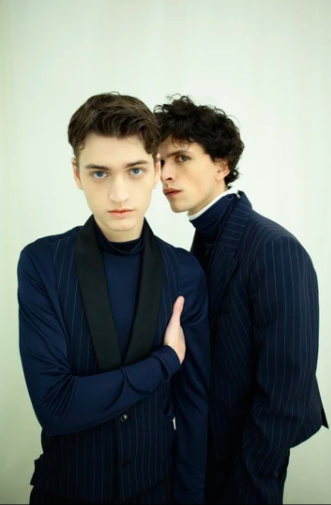 Q: In what ways is your brand sustainable?
A: As I said previously, we work on a limited production cycle. For this collection, we work with unused fabrics from French Maison de Couture stock. This is a kind of secondary market to avoid overconsumption. Some of our supplies are sustainable, for instance, thermofoil fabrics. Also, our packaging is made of reusable paper. Finally, in the studio, we salvage all paper and/or fabric scraps that we can use later in the creative process.
Q: What new markets/regions are you looking to enter?
A: We are a young brand and we want to move forward step by step to bring our signature style to each continent. We would like to develop VALETTE within the European market (France, UK, Italy) as well as the US market. Our products are equally aimed at the Asian market, particularly the Japanese, Korean and Chinese consumers.

To present our garments in stores is a fundamental step in the development of VALETTE. As we work a lot on the materials and overall finishes of our clothing, I think it is important that our products can be seen in-person and touched by our customers.
Q: While the magic of fashion week will never go away, it seems buyers will not be able to travel for a while yet. How do you think digital tools can facilitate during this time and into the future?
A: It is true that fashion week is a true staple in our industry that we are all used to and everybody loves it! However, in these challenging times, we all see that digital tools have fewer boundaries and are a way of communicating and connecting all over the world whenever you would like.

For example, I think video is a good medium to understand and feel the atmosphere and spirit of a collection. Instead of a fashion show where everybody would normally be, a video can be seen by people in different places all over the world and can create just as much emotion as physically being there.

Fashion is also perpetually evolving. The presentation platforms and digital marketplaces could be a way to create a new touchpoint that customers can use to interact with fashion brands. The fashion industry is very fast paced, but in these times I think a lot of people are wondering if it may be the right time to go back to something more reasonable. The current crisis is definitely a great way to find a new balance.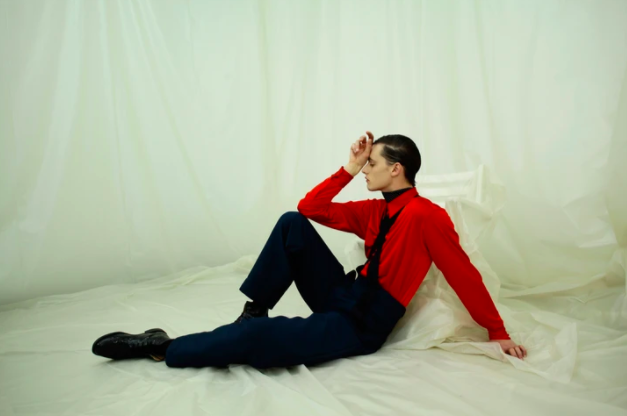 Q: How would you like to grow your brand over the next 5 years?
As we are still at the very beginning, on the commercial level, we wish to develop our presence in department stores throughout Europe, the United States, and Asia. We are also looking to work on our e-commerce sales via our website www.valettestudio.com. It's an important objective for us to be a part of Parisian fashion and we hope to one day be included in the Official Calendar of men's fashion.

First, we would like to present our collections in Paris and then develop our presence during other fashion weeks in major capitals, so that our work and universe can be seen by many more people. Also, I think sustainable development is important for the future, therefore I am hopeful VALETTE will continue to be environmentally responsible.
I would also like to set-up a new facet of our business through customer service, allowing us to create tailor-made or semi-bespoke clothing in the next few years. Step by step, we will begin to produce more accessories in our collections, including both large and small leather goods as well as jewelry.
Finally, I would like to continue to grow our collaborations with photographers and directors to reflect the true spirit of VALETTE and communicate through our individual artistic mediums.
All this without forgetting to continue having fun because our job is above all else a dialogue that allows us to bring brightness into daily life.