Every now and then we see an increased demand for talisman jewels that protect, bring good luck and good fortune. Our current times of uncertainty have revived this quest.
The jewellery proposal has adapted to our stressful environment with an offer of evil eyes, clovers, horseshoes, elephants and other "bring me luck" symbols but talisman jewels have been around for an extended period of time.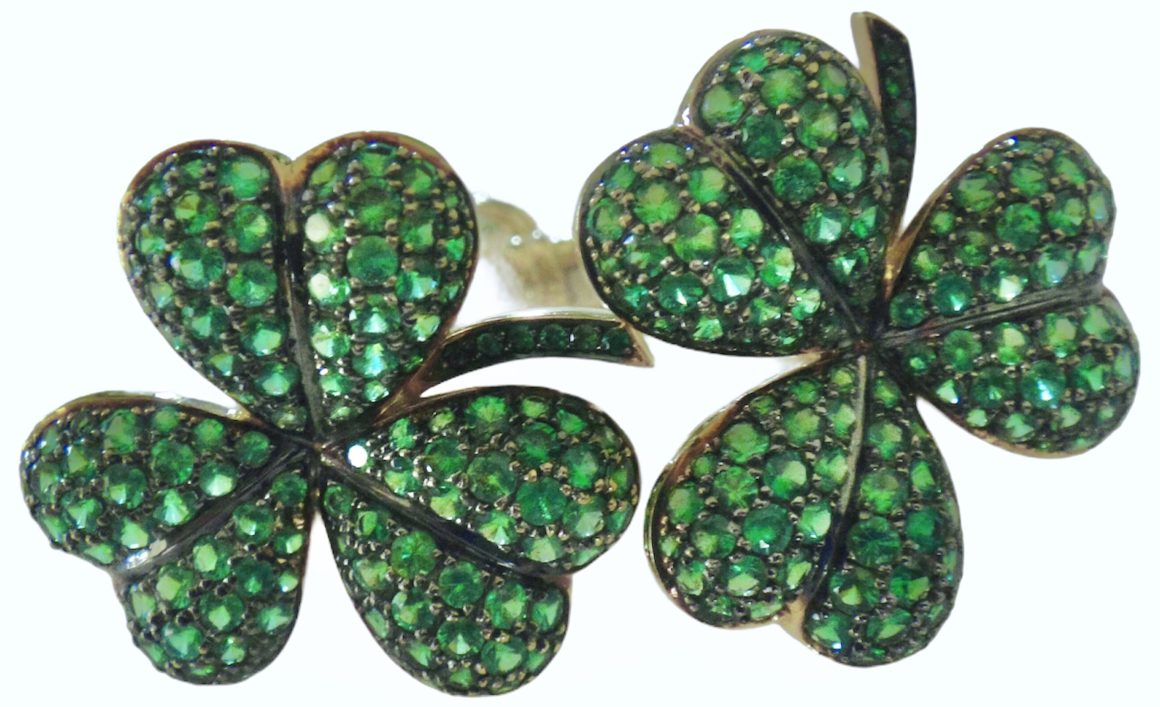 The Evil Eye
The EVIL EYE is probably the most popular lucky charm today. One immediately thinks of the blue and white glass brought back from holidays in Greece or Turkey.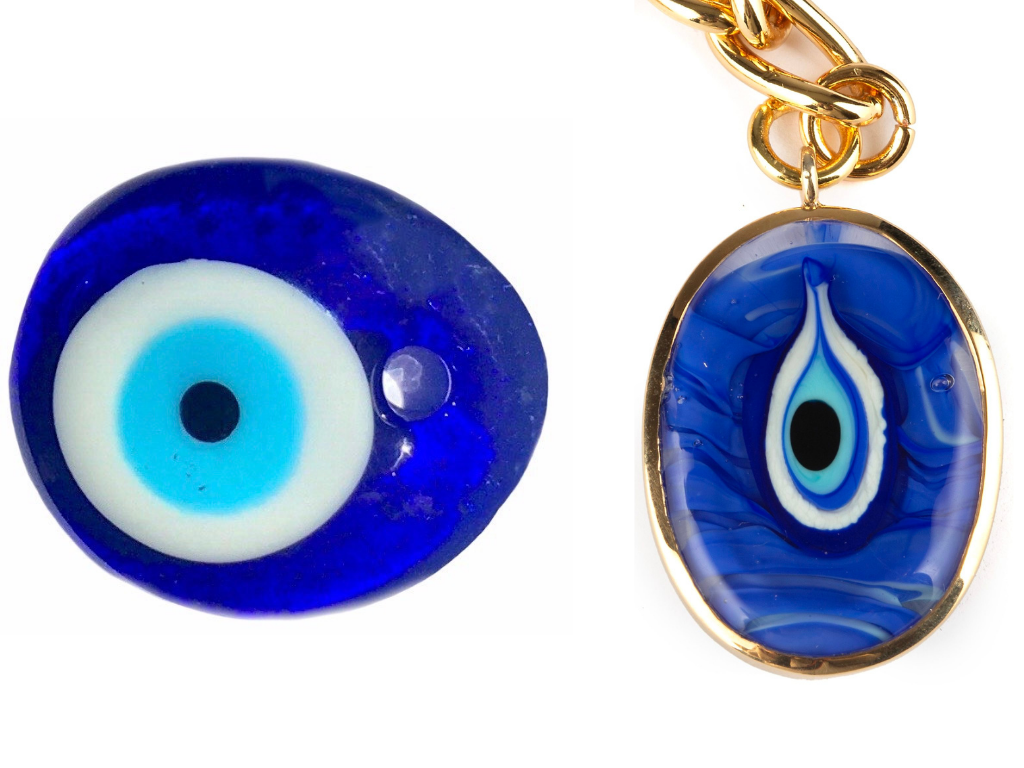 However the Eye as a symbol of protection goes as back as ancient Egypt and the myth of Horus, a god in the shape of a falcon.
Horus lost his left eye in a struggle with Seth who had killed his father. His eye got magically restored and The Eye of Horus came to symbolize protection, healing and regeneration.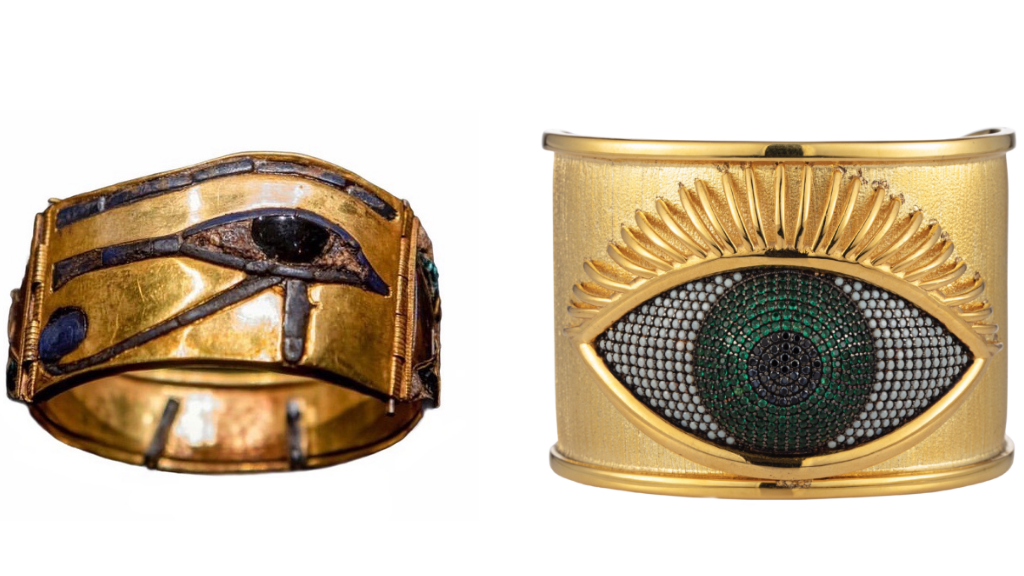 In Greek Classical times (6th century BC) sailors would paint an eye on their boats to protect them while sailing. Later the Ottoman Empire spread widely the belief of the Evil Eye, a glance coming from a jealous person and believed to have the ability to harm.
In other regions on the contrary, it was an over abundance of compliments that would bring bad luck. In both cases it was called upon the Evil Eye to protect from the bad luck.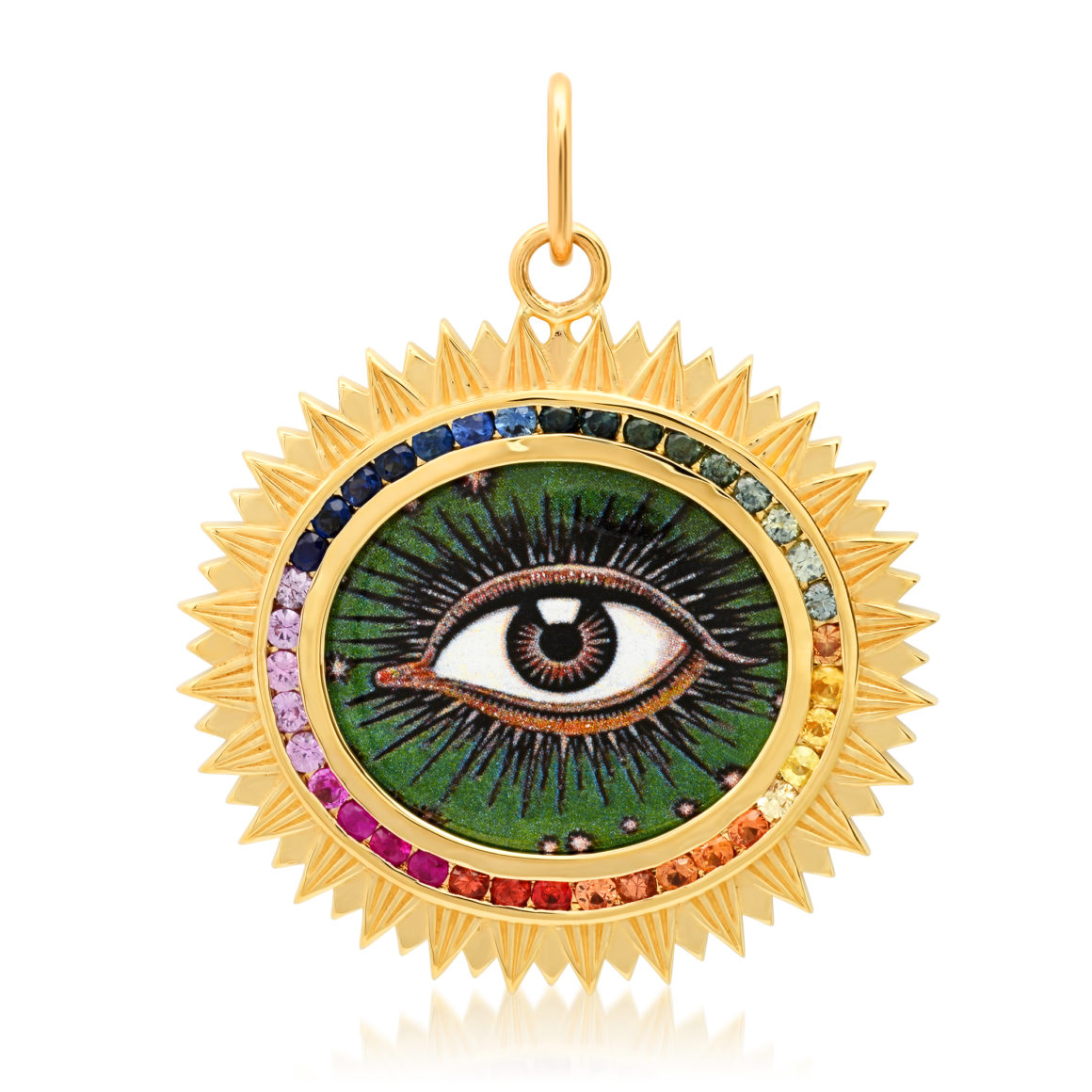 An amulet was thus created, later developed into pendants with the symbol misleadingly called the Evil Eye since its purpose is to fight the evil spirits.
Today many jewelers and not only around the Mediterranean, have appropriated this symbol of protection, offering a large attractive choice from enamel to precious gems.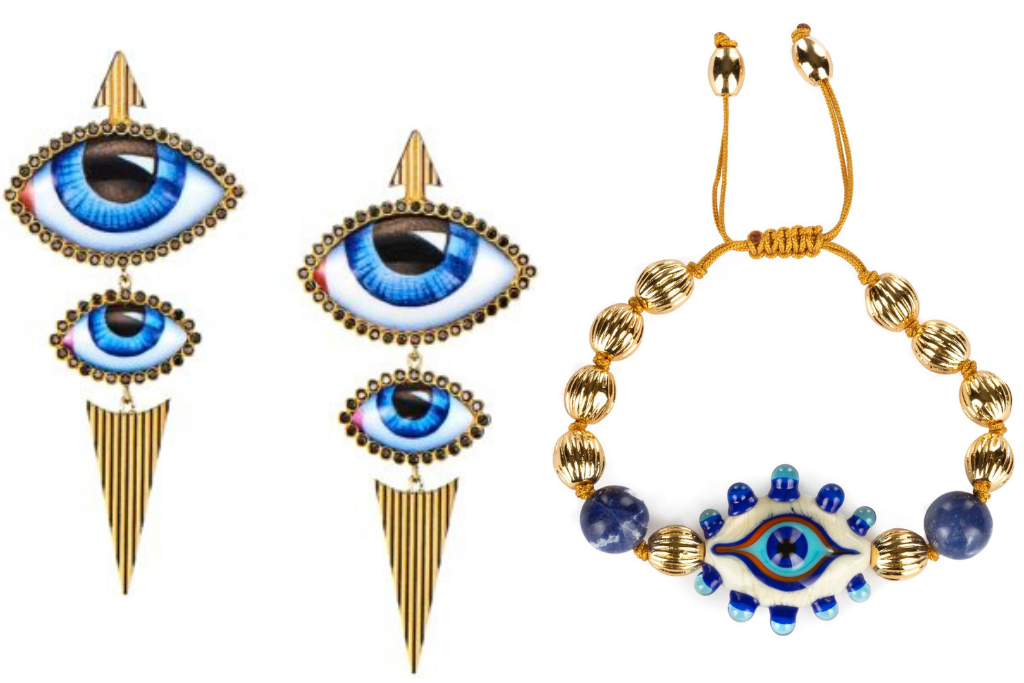 FOUR-LEAF CLOVER
One clover out of 10,000 has four leaves and that rarity is the main reason why we consider ourselves lucky when we find one.
The origins of the symbol go as far as Adam and Eve. According to a legend, when Eve was expelled from the Garden of Eden, she took a four-leaf clover with her to remember the wonders of paradise.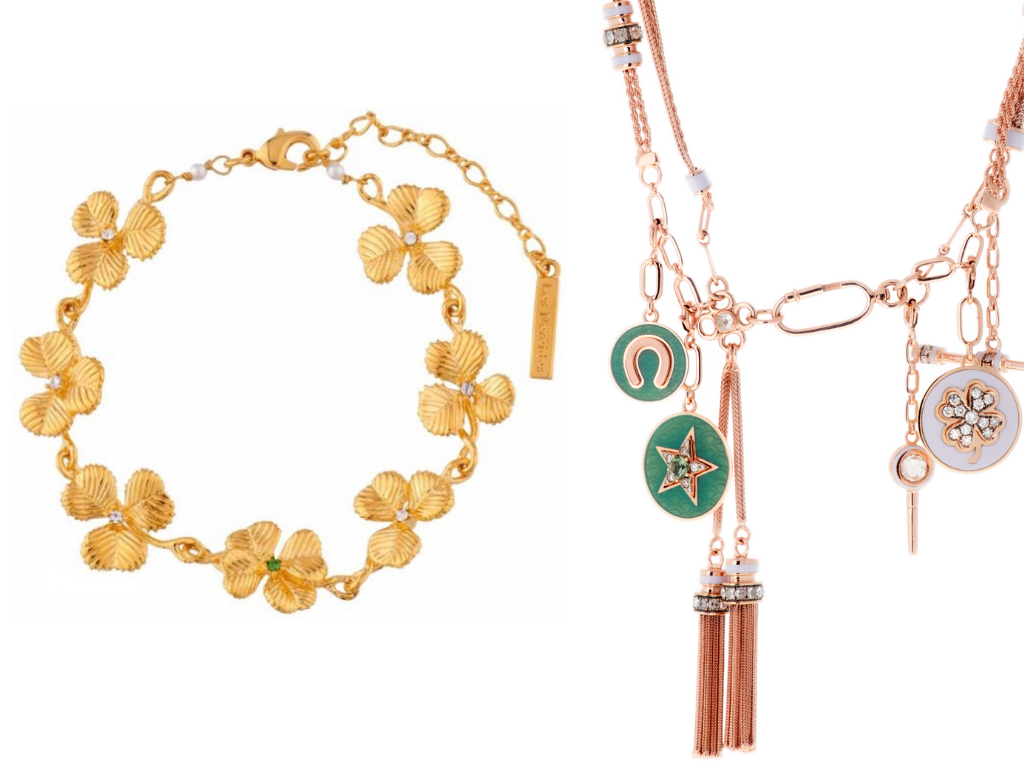 In Celtic culture, the Druids who were priests and magicians, used clovers to carry out rituals and four-leaf clovers were thought to be more powerful.
And of course one has to mention the legend of St. Patrick (5th century), the patron Saint of Ireland who would use three-leaf clovers to explain the Holy Trinity, three into one, to those he converted.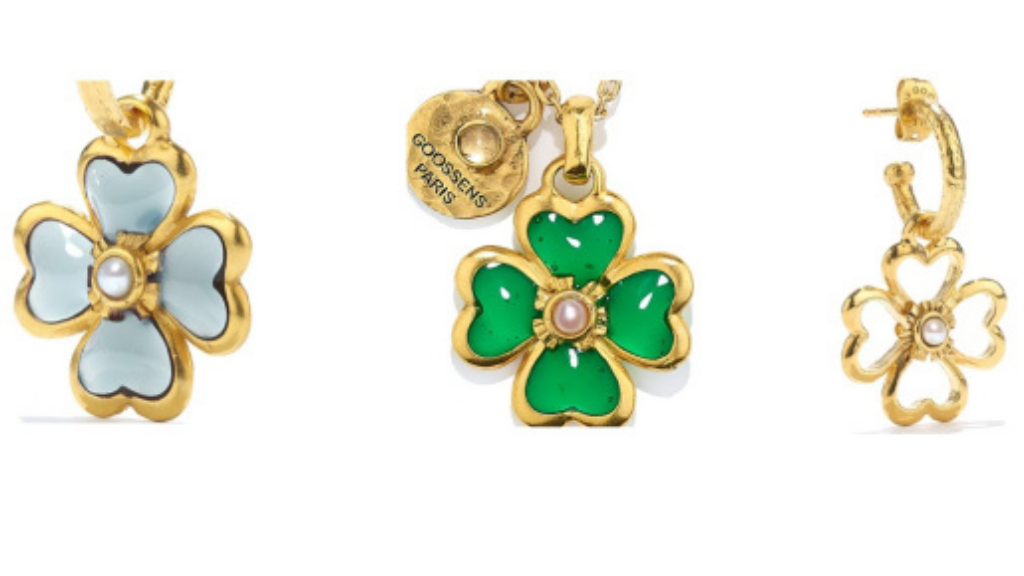 The three leaves were representing the Father, the Son and the Holy Spirit. Popular belief would add luck for the fourth leaf.
If you have Irish friends, be careful, no mistake! The historical and traditional symbol of Ireland is the three-leaf clover called Shamrock and not a four-leaf clover as often misrepresented.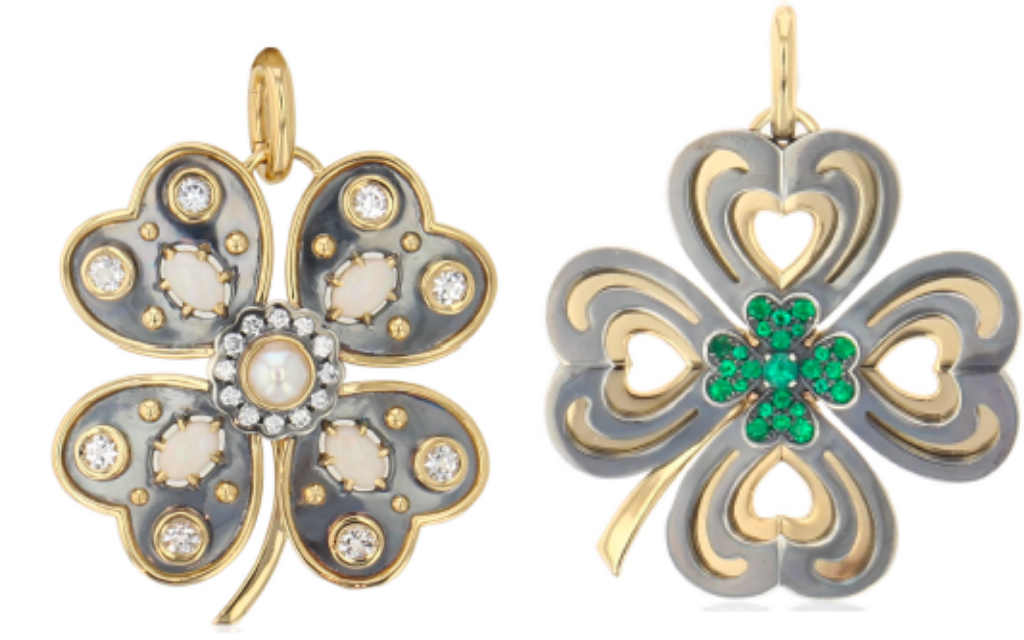 by Sanja Spahr